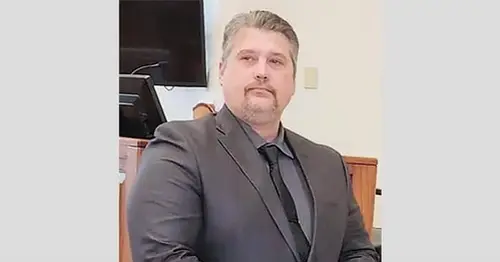 Missouri sheriff, 2 deputies charged in plot to kidnap a child
A Missouri sheriff and two deputies are accused of participating in a scheme to help a man kidnap his child.
Iron County Sheriff Jeff Burkett, deputies Matthew Cozad and Chase Bresnahan, and the father of the girl, Donald Gaston, were arrested Thursday, according to court records.
All four have been charged with conspiracy and participating in group criminal activity under a state "street gang" statute, in addition to other individual charges, according to charging documents.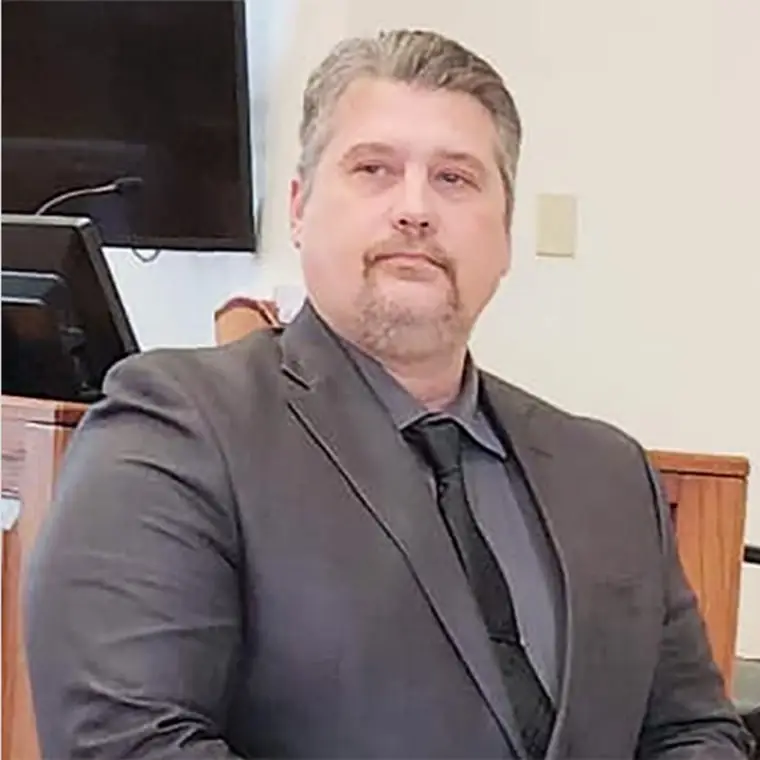 Burkett's attorney, Gabe Crocker, told NBC affiliate KSDK of St. Louis that the case was part of a history of politically motivated attempts to remove him from elected office.
"They've been trying to get rid of him since he won the Republican primary for sheriff in Iron County in 2020," Crocker told the station.
Crocker did not respond to NBC News' request for comment.
Court records didn't list attorneys for Gaston, Cozad and Bresnahan.
The case originated in neighboring Washington County, where the sheriff, Zach Jacobsen, said someone called his department to report sheriff's officials in Iron County were allegedly abusing their police powers, he told KSDK.
Charging documents allege Burkett, Cozad and Bresnahan were part of a plot to help Gaston kidnap his daughter after he had a dispute with the child's mother.
The documents include allegations Burkett used 911 to falsely report the mother kidnapped the girl, and also allegedly accused the woman of child endangerment without any evidence.
The girl was unharmed, the St. Louis Post-Dispatch reported.
In addition to the other charges, Burkett, Cozad and Bresnahan have been charged with misusing 911; Gaston was charged with attempted parental kidnapping and stalking; and Bresnahan has been charged with obtaining a criminal record under a false pretense, according to the documents.
On March 10, the Iron County Sheriff's Office posted a statement on its Facebook page about Burkett's health, saying he's had an ongoing battle with Covid-19 and had to be hospitalized. He was released that day, according to the statement.
The statement blamed county leaders for budget cuts that have resulted in fewer deputies on patrol. It also blamed some in the area's political establishment for trying to oust the sheriff while he spent months in a hospital last year battling Covid-19.
"It is no secret that Sheriff Burkett is an outsider to many of the current elected officials," the post said.
Burkett was jailed in lieu of $500,000 bond; the other suspects were jailed in lieu of $400,000 bond. A hearing was scheduled for Wednesday to ask a judge to reconsider those amounts, according to court records.
Source: https://www.nbcnews.com/news/us-news/missouri-sheriff-2-deputies-charged-plot-kidnap-child-rcna75562
Related Posts