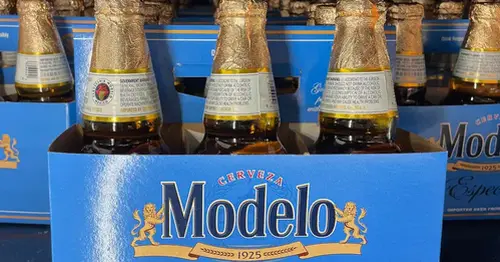 Modelo tops Bud Light as the top-selling beer in the U.S. in May
Bud Light lost its top spot in the U.S. beer market last month, as the brand's sales sag following a conservative uproar over its partnership with transgender social media influencer Dylan Mulvaney.
Constellation Brands' Modelo led the market as it nabbed 8.4% of beer sales from retail stores in the four weeks that ended June 3, according to NielsenIQ data from consulting firm Bump Williams. Bud Light trailed with a 7.3% share in the period.
Bud Light sales fell 24.6% in the period year over year, while Modelo sales jumped 10.2%, the data shows.
Still, the Anheuser-Busch InBev brand Bud Light leads U.S. beer sales so far this year, according to Bump Williams.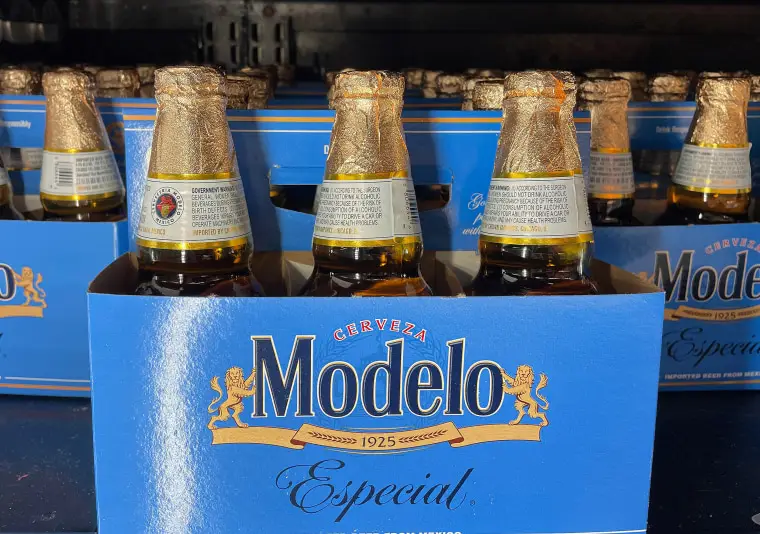 The hit to AB InBev's business marks one of the few times in recent years that online backlash has led to a notable and sustained slump for a major brand. The company's shares have dropped nearly 15% since the start of April, when Mulvaney posted a video of a personalized Bud Light can, which sparked anti-LGBTQ outrage.
In response to the uproar, the company appeared to neither defend the promotion with Mulvaney — a hesitance that angered some supporters of trans rights — nor appease the conservatives who opposed the marketing.
"We never intended to be part of a discussion that divides people. We are in the business of bringing people together over a beer," Anheuser-Busch CEO Brendan Whitworth said in a statement in April.
More from CNBC
Boycotts hit stocks hard. Here's what might be next for Bud, Target and others caught in the anti-Pride backlash
Starbucks union claims dozens of stores aren't allowed to decorate for Pride
Mortgage demand surges as interest rates ease off recent highs
The boycott against Bud Light comes as state and federal politicians increasingly push to claw back the rights of trans people. Hundreds of state laws have targeted trans Americans in recent months, putting further strain on members of an already marginalized group.
Inclusion of and marketing to trans Americans, and LGBTQ people more broadly, has grown more common among major companies in recent years. But the increasingly aggressive response to those campaigns has appeared to curb them, at least in some instances.
Garth Brooks responds to criticism for serving Bud Light in his bar
June 13, 2023
02:56
Target recently pulled some Pride month merchandise after isolated incidents where customers threatened employees over Pride items. And the union representing Starbucks baristas this week claimed employees at dozens of stores were not allowed to put up Pride decorations.
Last month, a spokesperson for Target said the retailer had "experienced threats impacting our team members' sense of safety and wellbeing while at work" and would remove unspecified "items that have been at the center of the most significant confrontational behavior." The spokesperson added Target would focus on "moving forward with our continuing commitment to the LGBTQIA+ community and standing with them as we celebrate Pride Month and throughout the year."
Source: https://www.nbcnews.com/business/consumer/modelo-tops-bud-light-top-selling-beer-us-may-rcna89350
Related Posts