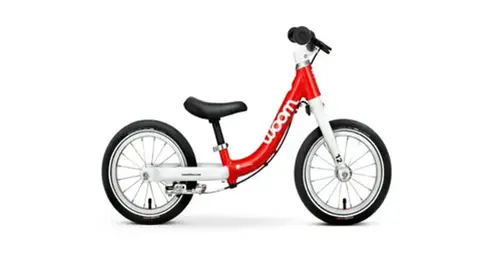 More than 80,000 children's bikes recalled following dozens of reports that handlebars could detach
A company has recalled 84,000 of their children's bikes following dozens of reports that the handlebars could become detached or loosened during use, according to a news release from the U.S. Consumer Product Safety Commission.
woom Bikes USA recalled all sizes of their original 2018 to 2021 model bikes designed for children aged 18 months to 14 years on Thursday after receiving "77 reports of the handlebar stem detaching or loosening, resulting in 19 injuries involving bruising, cuts or abrasions," the agency said.
An additional 533 of the bikes were sold in Canada.
"Consumers should stop using the recalled bicycles and contact woom Bikes USA for a free repair kit," the agency recommended. "woom Bikes USA is contacting all known purchasers directly."
The bikes were sold on woom.com, Amazon.com and local bike stores nationwide starting September 2018 through to March 2022.
They retailed for anywhere from $200 to $530 and were sold in six versions: woom 1, woom 1 Plus, woom 2, woom 3, woom 4, woom 5 and woom 6, according to the agency.
Source: https://www.nbcnews.com/news/us-news/80000-childrens-bikes-recalled-dozens-reports-handlebars-detach-rcna93062
Related Posts