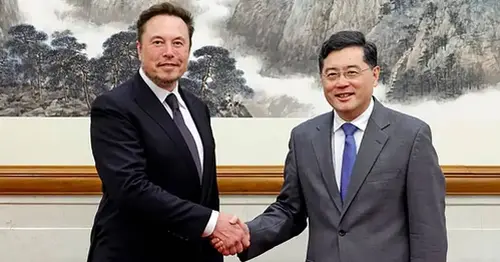 Musk leaves China after trip filled with praise and politics
HONG KONG — A figure of growing controversy in the United States, tech billionaire Elon Musk enjoyed praise and the occasional foray into geopolitics on a visit to China this week.
The Tesla and Twitter CEO — newly restored to the position of world's richest man — was welcomed by top officials and showered with praise by members of the public during his two-day trip.
Musk expressed his opposition to the "decoupling" of the world's two largest economies, a sign of the growing tensions belied by his warm welcome.
During the whirlwind trip, Musk met with China's foreign, commerce and industry ministers as well as senior business figures.
He was greeted by Foreign Minister Qin Gang in Beijing after landing in the Chinese capital Tuesday.
Though Musk made limited public comments and details of the meetings remained largely private, the foreign ministry quoted him as describing the U.S. and Chinese economies as "conjoined twins" and saying that he was opposed to moves that might undo that.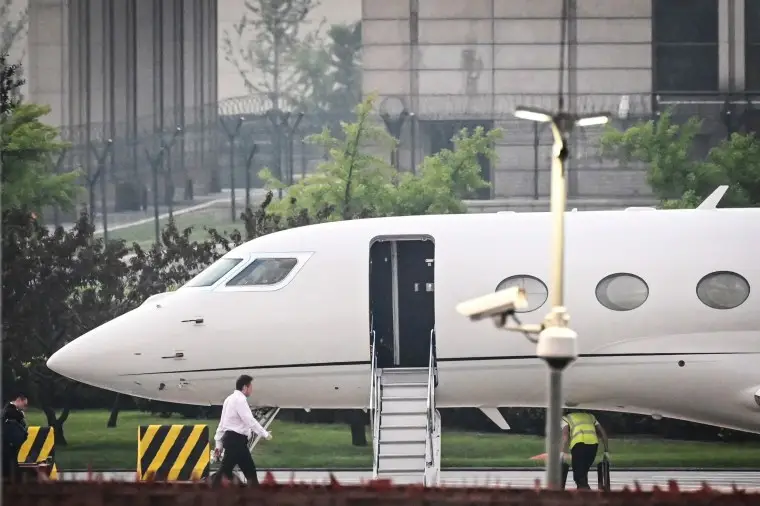 Relations between Washington and Beijing have soured over a range of issues including human rights and the status of Taiwan, with the U.S. and its allies increasingly seeking to reduce their economic reliance on China. 
On Wednesday, Musk went to Tesla's Shanghai factory and expressed his gratitude to staff at the automaker's biggest production hub, according to a video posted on the official Tesla account on Weibo, the Chinese equivalent of Twitter. He also met with a senior Shanghai official.
It's a far cry from his status in the U.S., where Musk's stewardship of Twitter and his political activities have drawn rising scrutiny. He recently defended his promotion of conspiracy theories but said he wouldn't stop sharing extremist views despite broad condemnation.
Tesla has faced backlash in China in recent years, but Musk's welcome this week extended to the Chinese public, with social media filled with praise for the billionaire.
"Musk is not only an entrepreneur but also a scientist. He is someone we have to admire," one comment on Weibo read. Another described him as a "global idol."
Hu Xijin, the retired editor of the state-backed newspaper Global Times, noted a rise in Tesla's stock price and said Friday on Weibo that Musk was the "trendsetter" of his time because he had "clearly penetrated the geopolitics."
"It is unusual to be in the limelight and popular in both the U.S. and China today," he added.
Analysts agreed Musk was trying to pull off a delicate balancing act in courting China while avoiding further backlash in the U.S.
"Musk basically took the U.S.-China decoupling thesis and threw it out the window," Daniel Ives, an analyst at U.S.-based investment firm Wedbush Securities, told NBC News. "This is a tightrope these titans are walking in the geopolitical poker game going on between the U.S. and China."
Musk, who this week became the world's richest person again according to the Bloomberg Billionaires Index, has long been a popular figure on Chinese social media.
He has over 2 million followers on Weibo, with thousands of likes on his most recent posts. But while in China Musk was not as active as usual on Twitter, the site he owns that is officially blocked in the country.
"Despite his self-proclaimed detest for censorship and willingness to challenge it, he is behaving properly for his CCP host," said Yaqiu Wang, a senior researcher for Human Rights Watch, referring to the initials of the Chinese Communist Party.
Musk left Shanghai on Thursday, ending his first visit to China in three years as the country once again courts global business after the lifting of Covid-19 restrictions. He last visited Tesla's Shanghai factory in 2020.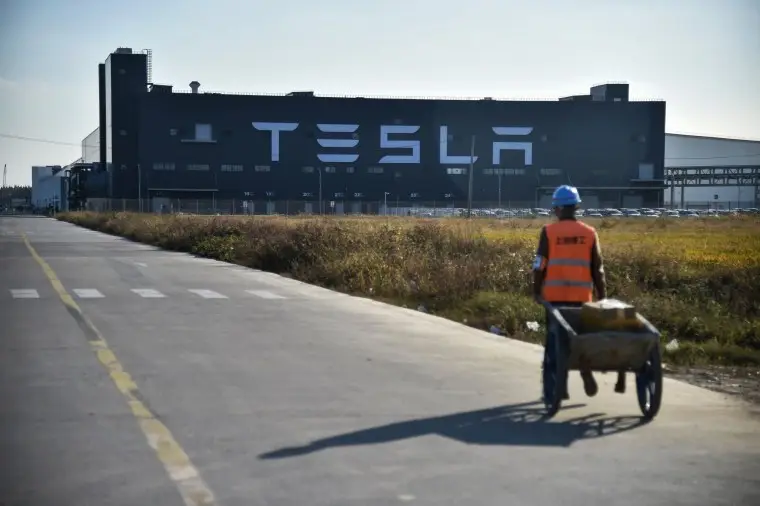 China is crucial to Musk's business, with Tesla facing intensifying competition from Chinese-made electric vehicles and some recent backlash over safety and data security concerns, which Musk previously sought to ease.
The Shanghai plant produced over 700,000 Model Y and Model 3 vehicles last year, more than half of the company's global output.
China's electric vehicle market is "the lynchpin and core DNA of Tesla from both a demand and production perspective," Ives said.
Tesla didn't immediately respond to NBC News' request for comment.
Despite the intensifying clash between the U.S. and China, a number of CEOs from American companies have visited the country in recent months.
Source: https://www.nbcnews.com/news/world/musk-china-politics-tesla-twitter-rcna87378
Related Posts