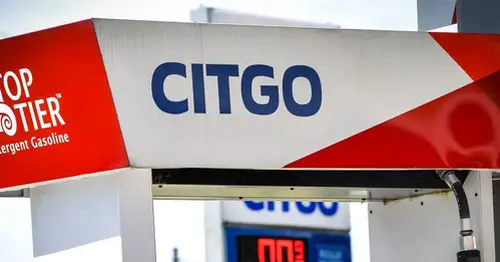 Nearly 20 Tampa Bay-area gas stations grappling with potential contamination as Idalia approaches
Two days after Florida officials warned of "potentially widespread fuel contamination," nearly 20 Gulf Coast gas stations remain under a stop-sale order as locals brace, and even evacuate, for fast-approaching Hurricane Idalia. 
The Florida Department of Agriculture and Consumer Services said Sunday that it identified a gas and diesel contamination issue caused by human error at the Port of Tampa.
The department warned that fuel purchased from 29 stations from 10 a.m. Saturday to 10 a.m. Sunday had a "strong likelihood of being contained with diesel fuel." The stations, supplied by the gas company Citgo, were all in the Tampa area.
Officials warned contamination could affect car operability.
Emergency inspections and testing have led officials to conclude that six of the 29 stations did not receive the contaminated shipment, officials said in an update Tuesday.
The department inspected, remediated and cleared eight other stations for fuel sales in Cape Coral, Lehigh Acres and other locations. 
Meanwhile, 17 more stations remain "under a stop-sale order pending laboratory confirmation," the department said.
"It is never good to have such a catastrophic error for consumers, but particularly during a time when Floridians are evacuating from a potentially dangerous storm," Agriculture Commissioner Wilton Simpson said in a statement. "I firmly believe our department was able to mitigate what could have been a worse situation. We stand ready to assist those whose vehicles and equipment were impacted by contaminated fuel."
Citgo said in a statement that on Saturday the company "discovered contaminated product at its Tampa, Fla., terminal as a result of a product routing issue at the terminal and immediately shut down the rack."
"CITGO marketers who lifted gasoline and diesel from the terminal earlier that day were notified and asked to stop sales," the company said.
Citgo said that it is "committed to safe, reliable and responsible operations" and that it is investigating.
Source: https://www.nbcnews.com/news/us-news/nearly-20-tampa-bay-area-gas-stations-grappling-potential-contaminatio-rcna102420
Related Posts