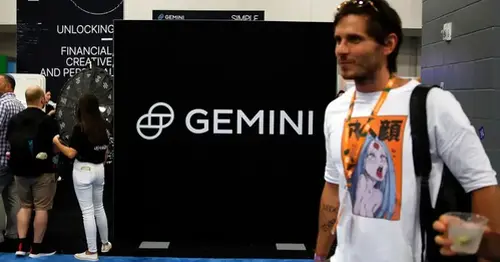 New York sues crypto firms for alleged $1 billion fraud, cites SBF hedge fund bet
Crypto firms Digital Currency Group and Gemini defrauded more than 230,000 investors out of a collective $1.1 billion, New York state prosecutors said in a lawsuit filed in Manhattan Thursday. They cited a series of missteps, including failure to adequately manage the risk associated with exposure to Sam Bankman-Fried's bankrupt and allegedly fraudulent crypto trading firm.
To perpetrate the alleged fraud, Digital Currency Group and its subsidiaries and affiliates, including Genesis Global Capital and Genesis, lied to investors, created false financial documents and withheld information from creditors, prosecutors alleged.
Genesis was once the flagship of crypto mogul Barry Silbert's empire. An over-the-counter trading desk, prime brokerage and lender, it collected crypto from its customers and lent it out to other parties, reaping profits from the interest it charged its clients. For a time, it was very lucrative, until crypto hedge fund Three Arrows Capital defaulted on its loans and sent much of the crypto world into tumult.
Genesis and DCG have since acknowledged their significant exposure to Three Arrows, or 3AC. But New York prosecutors alleged that Genesis both failed to audit 3AC properly for more than two years, and that when 3AC collapsed, Genesis and its parent company DCG conspired to conceal details of the crisis from investors and the public.
Those investors included Gemini, which was founded by Cameron and Tyler Winklevoss, and its customers. Gemini operated a high-yield program called Gemini Earn, which allowed retail customers to hand over their crypto to Gemini in what was described as a "low-risk" model, prosecutors said. Gemini would then give Genesis that customer crypto for further lending, collecting a slice of Genesis' interest. The program launched in February 2021, while interest rates were still depressed and many investors were hunting for yield.
One of Genesis's biggest counterparties was Sam Bankman-Fried's trading firm Alameda Research. By extension, prosecutors say, that meant that Gemini also had exposure to Alameda — and allegedly knew they did.
More from CNBC
Tesla CEO Elon Musk sounds pessimistic note about economy on earnings call
Tesla shares sink 6% following earnings report, cautious commentary from Elon Musk
Google cuts dozens of jobs in news division
New York prosecutors in the same suit accused Gemini of failing to address the "risky" exposure it had to Bankman-Fried's Alameda Research, through its relationship with Genesis. Gemini conducted risk analyses on Genesis' loan book that allegedly showed a major exposure to Alameda, as high as 60% at one unspecified point, and revised Genesis' internal creditworthiness to junk status, according to prosecutors.
But in spite of those internal analyses, prosecutors say that Gemini didn't end its significant exposure to Genesis and Bankman-Fried, despite one Gemini board member comparing "Genesis' financial condition to that of Lehman Brothers before its collapse."
New York prosecutors are seeking to permanently bar Gemini, Genesis, DCG, Silbert and various executives from securities and commodities work within New York, as well as restitution and disgorgement.
"Hardworking New Yorkers and investors around the country lost more than a billion dollars because they were fed blatant lies that their money would be safe and grow if they invested it in Gemini Earn," New York attorney general Letitia James said in a statement. "Instead, Gemini hid the risks of investing with Genesis and Genesis lied to the public about its losses."
It isn't the first time that James has targeted crypto firms. Earlier this year, her office sued Alex Mashinsky, the former CEO of bankrupt crypto exchange Celsius, alleging he defrauded hundreds of thousands of investors. Mashinsky was charged by federal prosecutors with fraud in July and faces prison if convicted.
DCG did not immediately respond to CNBC's request for comment.
"We wholly disagree with the NY AG's decision to also sue Gemini," Gemini said in a statement on X, formerly known as Twitter. "Blaming a victim for being defrauded and lied to makes no sense and we look forward to defending ourselves against this inconsistent position."
Source: https://www.nbcnews.com/tech/crypto/new-york-sues-crypto-firms-alleged-1-billion-fraud-cites-sbf-hedge-fun-rcna121206
Related Posts