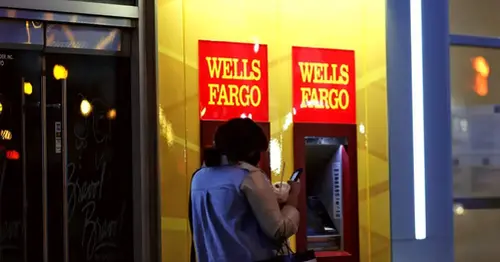 Online banking issues, financial scams leave some customers in the dark when things go wrong
About a week ago, an unknown number of Wells Fargo customers were suddenly unable to withdraw money from their bank accounts.
Even as it sought to address the issue, which customers first began noticing on Aug. 3, Wells Fargo acknowledged a "limited" number of customers were still having difficulty 24 hours later, leaving some of them unable to withdraw funds for critical needs.
For Wells Fargo, it was the second time this year that such a problem had occurred. The bank declined to comment when NBC News reached out for an explanation of the exact cause and scope of the issue.
More recently, further investigation found that third-party impostors had created fraudulent accounts at Wells Fargo, for which the bank denied any wrongdoing and said the problem was widespread across the financial services industry.
At least one other bank has also left customers scrambling to withdraw their money after an outage of unknown origin. Some depositors with Green Dot Bank, which works with Walmart among other third parties to provide financial services, said they could not get money out of their accounts for days or even weeks.
The difficulties that Wells Fargo and Green Dot customers encountered reflect a dramatic increase in complaints about financial service companies in recent years.
All categories of complaints have increased since the pandemic, though the Consumer Financial Protection Bureau has focused on the increase in complaints about credit-rating firms. In one of those reports, the agency noted that "many consumers did not receive a substantive response to their initial complaints" made to such firms.
"These non-substantive responses can increase the total number of complaints when dissatisfied consumers submit a subsequent complaint with the hope that their original issue will be addressed," according to the CFPB report.
At the same time, The Associated Press reports that more people have lost more money to scammers than ever before — with reported consumer losses to fraud totaling $8.8 billion in 2022, a 30% jump compared with 2021.
Hello? Is anybody there?
In general, it has never been more difficult for customers to get a timely response from their financial institutions, experts said.
"It's really tough for customers these days," said Ira Rheingold, executive director of the National Association of Consumer Advocates.
It's a harsh reality that has only hardened in recent years. Companies are increasingly turning to a business model focused on waiting for customers with issues to go away, said Greg McBride, senior vice president and chief financial analyst at Bankrate.
"It's the continual push to cut costs," McBride said. "Customer service is seen as a cost center, as opposed to a revenue enhancer. And companies can get away with it."
In a statement, Wells Fargo said it puts customers first.
"We take customer complaints very seriously and when issues are raised, we act quickly to resolve them," the company said, adding that the overall volume of customer complaints it received directly was "down considerably since 2019."
A Green Dot representative said in a statement that the institution was "focused on completing our technology conversions and working through and resolving any service interruptions as quickly as possible."
Even in extreme circumstances in which customers consider taking legal action against their financial institutions, they usually come up against a harsh reality: the forced-arbitration clause, which customers typically sign at the time they open an account. That provision requires customers to submit any dispute they have with the bank to a private arbitrator, who is often selected by the company.
Created in 2011 to resolve customer disputes with banking and financial firms, the CFPB can intervene for individuals and groups, but results can take time.
The CFPB said that between October 1, 2021, and September 30, 2022, it sent approximately 745,400 customer complaints to companies for review and response, and that companies responded to approximately 99% of them, but it can take a company more than two weeks to respond.
Since its inception, the CFPB has sent 4 million complaints to companies on behalf of consumers and obtained $17.5 billion in financial compensation for them, according to July 2023 data from the agency.
Rheingold said turning to the news media can also prove effective in getting a response. But these days it is more likely to be a local TV station than a newspaper, whose numbers have dwindled in both size and scope.
In general, a good rule of thumb to maximize the odds of a timely response is to become the proverbial squeaky wheel, Rheingold said.
Source: https://www.nbcnews.com/business/business-news/online-banking-problems-today-wells-fargo-how-to-protect-your-money-rcna99197
Related Posts