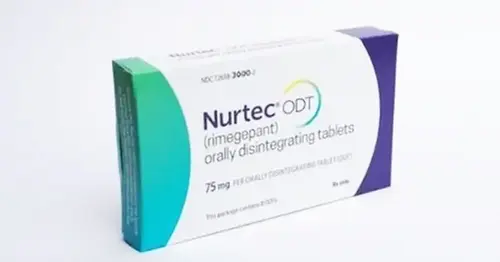 Pfizer recalls Nurtec ODT migraine prescription drug packs due to a risk of child poisoning
Pfizer is recalling more than four million packages of the Nurtec ODT prescription migraine medication over a risk of poisoning to children due to a failure to meet child-resistant packaging safety requirements.
The company is recalling around 4.2 million units of Nurtec ODT (rimegepant) 75mg orally disintegrating tablets, which are sold in packs of eight doses on a blister card, on Thursday, the U.S. Consumer Product Safety Commission said. Anyone affected will be able to obtain a free child-resistant pouch to store the product, the commission said.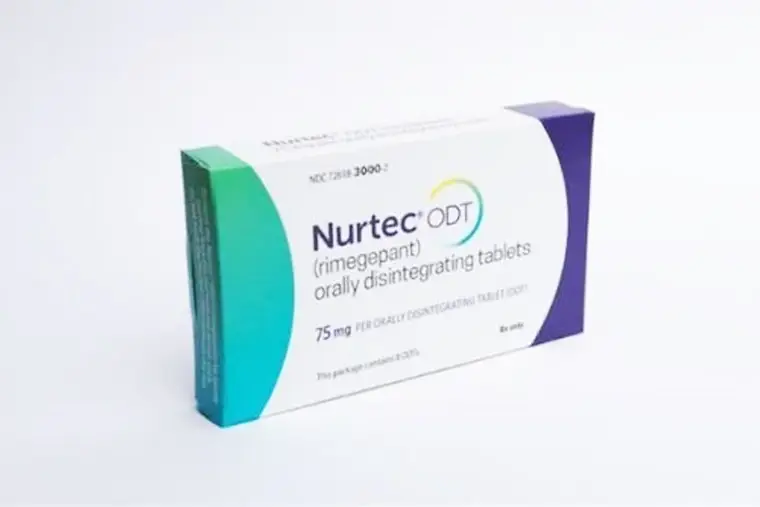 The prescription drugs are required to be in child-resistant packaging, as mandated in the Poison Prevention Packaging Act, the safety commission said.
"The packaging of the products is not child resistant, posing a risk of poisoning if the contents are swallowed by young children," it warned.
Consumers were told to "immediately secure the recalled product out of the sight and reach of children and contact Pfizer for a free child resistant pouch to store the product."
Once consumers have secured the drug in the pouch, they can continue to use it as directed, the commission said.
As of Thursday, no incidents had been reported in connection with the issue, the safety commission said.
Nurtec ODT shared news of the recall on Twitter and posted a statement to its website saying Pfizer had "recently determined that Nurtec ODT packaging does not meet the child-resistant packaging requirements for oral prescription drugs, potentially posing a risk of harm if the contents are swallowed by young children."
Eye drops recall sparks alarm as doctors see infections linked to a dangerous bacteria
Feb. 9, 2023
01:49
While patients will still be able to keep the product once they have obtained child-resistant pouches to store it in, Nurtec ODT noted that the safety commission "uses the term 'recall' to describe any repair, replacement, refund, or notice/warning program."
Nurtec ODT said Pfizer was working to create new packaging for the migraine medication to comply with child-resistant packaging requirements. In the meantime, it said pharmacists would place the the blister packages into vials with child-resistant lids when filling patient prescriptions.
The drug was distributed at pharmacies nationwide as a prescribed medicine from Dec. 2021 through March 2023, the safety commission said.
Source: https://www.nbcnews.com/news/us-news/pfizer-recalls-nurtec-odt-migraine-prescription-drug-packs-due-risk-ch-rcna75397
Related Posts