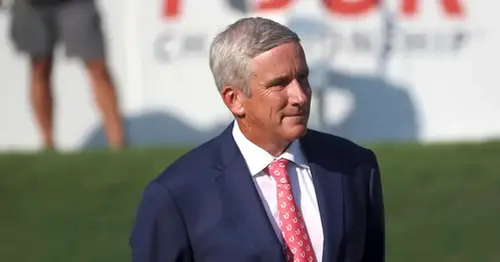 PGA Tour Commissioner Jay Monahan takes medical leave days after LIV Golf deal announcement
PGA Tour Commissioner Jay Monahan is taking a leave of absence as he recuperates from a medical condition, the organization said in a statement late Tuesday.
"Jay Monahan informed the PGA Tour Policy Board that he is recuperating from a medical situation," the tour said in a statement. "The board fully supports Jay and appreciates everyone respecting his privacy."
The tour did not specify the nature of his medical condition or a timetable to return. It will provide further updates "as appropriate," the tour added.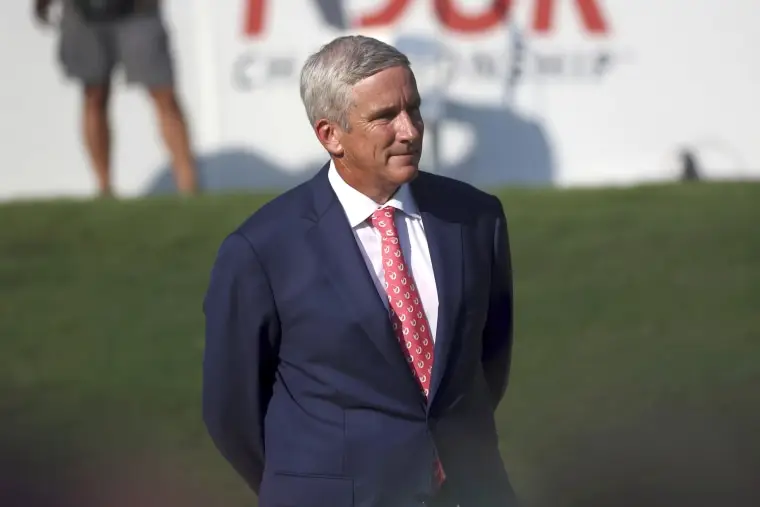 The news of Monahan's health problems comes at a critical time. The PGA Tour and Saudi-backed league LIV Golf announced last week their decision to merge business operations to create a new golf entity with money from Saudi Arabia's Public Investment Fund.
The agreement follows months of litigation and tensions between the golf organizations, prompting doubts about whether the two sides can ultimately pull off a merger. Sen. Richard Blumenthal, D-Conn., chairman of the Senate Permanent Subcommittee on Investigations, opened an investigation into the agreement. Monahan himself has faced intense criticism over the deal.
More from CNBC
Shell boosts dividend by 15%, maintains oil output through to 2030
'The Flash' hits theaters after years of hype and accusations against star Ezra Miller
Google's return-to-office crackdown gets backlash from some employees: 'Check my work, not my badge'
During Monahan's absence, the tour said, executives Ron Rice and Tyler Dennis will lead the day-to-day operations.
Source: https://www.nbcnews.com/news/sports/pga-tour-commissioner-jay-monahan-takes-medical-leave-days-liv-golf-de-rcna89255
Related Posts