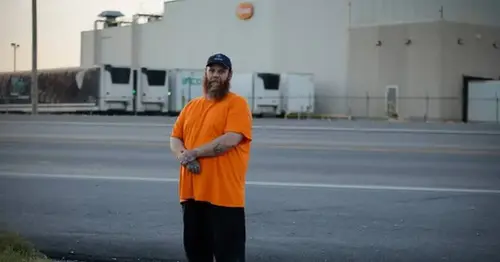 Rural town braces for Tyson plant closure as manufacturing booms elsewhere
Earlier this month in Noel, Missouri — population 2,124 — Tyson Foods hosted a job fair for the 1,500 chicken plant workers it plans to lay off in two months.
David Handy, a union steward and pallet jack operator at the site, said he pushed through his Covid-19 symptoms to make the 4 p.m. start time. When he arrived, there was a single employer offering positions that Handy said would've required a 60-mile commute.
"Wasn't nothing for me," said Handy, who stayed five minutes before returning home and calling out sick for the job he has worked for five years.
The Noel plant, which Tyson acquired from defunct meat processor Hudson Foods in the 1990s, is one of six whose closures the company announced this year as it looks to shore up its business. While inflation has fallen, grocery prices remain high and meat sales have slowed industrywide, contributing to Tyson's $417 million loss in the last quarter.
The U.S. economy has seen a recent spike in business investment, partly fueled by historic levels of federal spending on domestic manufacturing, including in rural areas. But it's unclear whether that boom will come fast enough for the more than 4,600 Tyson plant workers being cut in Missouri, Indiana, Arkansas and Virginia this year and next — layoffs that highlight the sometimes risky entanglements between small communities and big industrial employers.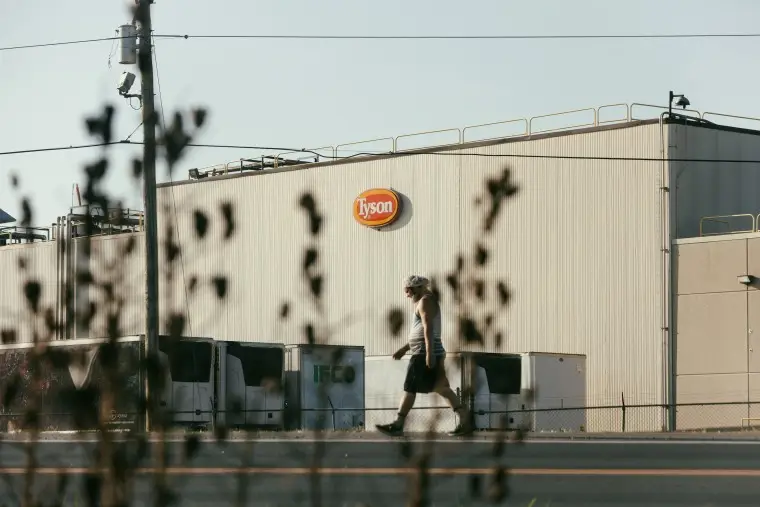 Handy, 40, said he found the Tyson job soon after moving with his family in 2018 from California to Grove, Oklahoma, a town of 6,500 just over the state border. Until now, the company has provided economic stability for his entire household. Handy's 21-year-old son works at the processing plant as well, and his 17-year-old daughter planned to join them after she graduates from high school next year.
Tyson had even provided an Enterprise rental car for Handy's 40-minute commute, freeing up his own vehicle for his daughter to drive. Now, on top of the $800 monthly rent he has been paying alone, he'll be pinching pennies to purchase a second car, ideally by the time the Noel plant closes on Oct. 20.
"This is really financially crushing. Our sole income is from this company," said Handy, who earns $18 an hour as a member of Local 2008, a chapter of the United Food and Commercial Workers union. After past nonviolent brushes with law enforcement, working a steady job at Tyson has been transformative.
This is really financially crushing. Our sole income is from this company.
David Handy, Pallet Jack operator at Tyson's Noel Plant
"My life has completely changed," he said; colleagues at the plant "became my friends and family, and I relied on that."
"Starting over is scary," he said, "especially with a criminal background. It narrows it down pretty slim."
A Tyson spokesperson said its "difficult decisions" to close the six poultry plants "are necessary to improve performance and demonstrate our commitment to taking bold actions to improve our business moving forward. At the same time, we continue to invest for the future across communities in the U.S."
Tyson said it's encouraging workers at closing plants to apply for other roles internally and is offering relocation assistance to those it rehires. The company has rehired at least 47 employees out of the nearly 1,000 it laid off at the Van Buren, Arkansas, plant it closed in May. And in Noel, Tyson is planning more job events like the one Handy attended, offering chances to meet with one or just a few employers at a time.
The poultry industry has been battered by a global avian flu outbreak and ballooning grain costs, but Tyson has also struggled with its own inefficiencies, said Kristoffer Inton, a Morningstar analyst who covers the company. Those include difficulties balancing how much meat it grows versus buys from other producers.
"The cost of feed went up, but that affected everybody," said Inton. "You could probably chalk up some of it to stuff that affected the entire industry and some of it to [things] Tyson should have done better."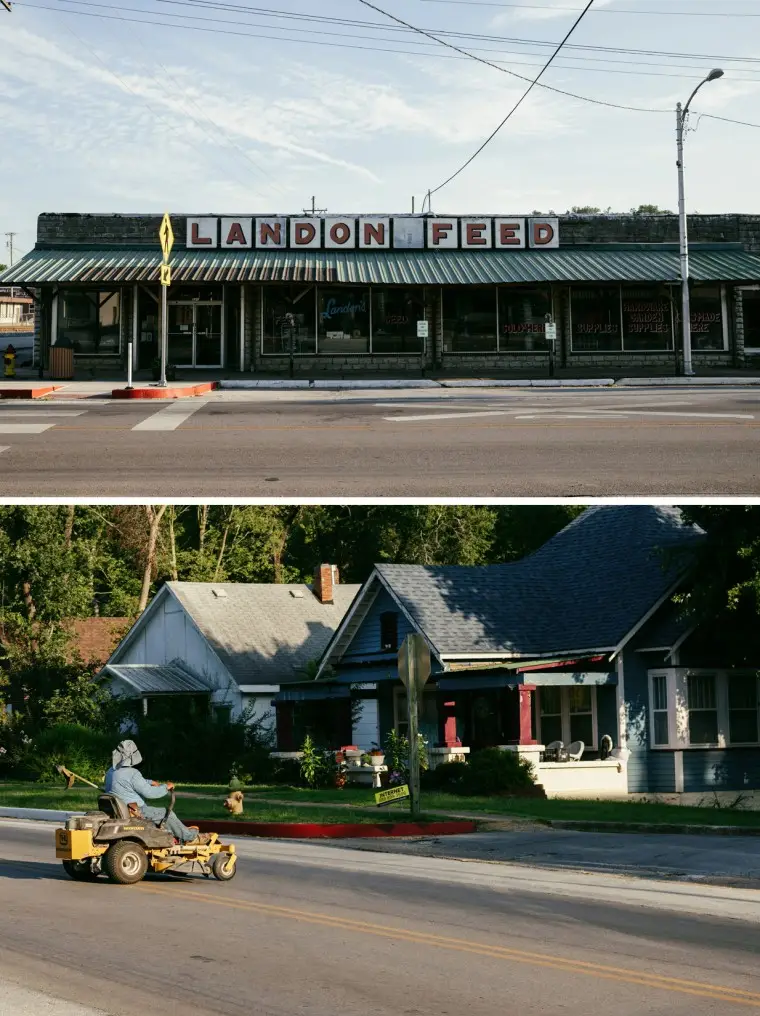 As the company works to find its footing, laid-off plant workers' fortunes might hinge on where they live. In North Little Rock, Arkansas — where Tyson employs 300 people in a community of 65,000 abutting the state capital's metro area — other big companies such as Amazon and Costco have expanded, drawing young professionals and job opportunities.
Earlie Jones, 52, a production lead at the North Little Rock plant that is set to close Oct. 7, said he has been applying to warehouse jobs in the area, including at the industrial supplier Global Manufacturing Inc.
"I'm just hoping and praying that this job will come through," said Jones, who is currently his household's only earner. His wife, Joya, has had several surgeries in recent years, and her disability insurance payments were revoked earlier this year.
Jones sounded confident he'll have another job when his 13-year tenure at the meat company ends, but he vowed, "I will not work for Tyson again."
Our biggest concern is the families that are going to be directly affected.
Bryan Hall, presiding commissioner of mcdonald county, mo.
The uptick in manufacturing investment hasn't overlooked rural communities, and the South has particularly benefited from the influx of capital.
Southern states, which account for 34% of U.S. gross domestic product, garnered 42% of the industrial investments announced in recent years, according to the Brookings Institution. The Biden administration's push to spur domestic production of semiconductors and clean energy technology has also contributed to a disproportionate flurry of development across the region.
Tyson itself is finishing construction of new plants in Danville, Virginia, and Bowling Green, Kentucky, that it expects will employ 400 and 450 people, respectively. The company also said it invested $425 million in Humboldt, Tennessee, to build one of its largest-ever poultry complexes, which opened in 2021.
In Noel, Tyson has been a magnet for a diverse immigrant community now facing greater uncertainty. For about 15 years, hundreds of workers from Somalia, Sudan and Micronesia — many of them refugees from armed conflict — have poured in to fill jobs at the plant, bringing their families to rural McDonald County, which encompasses Noel and forms Missouri's southwest corner.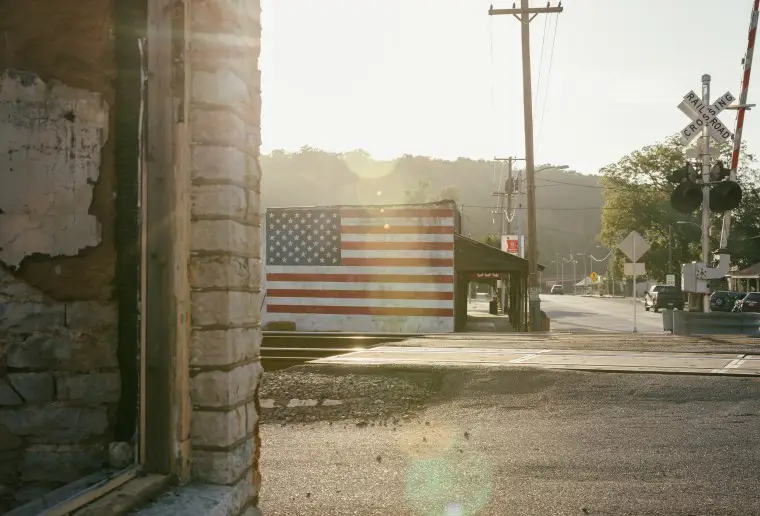 Bryan Hall, the presiding county commissioner, said Tyson provided so much of the area's employment that the plant closure means a quarter of McDonald County's jobs will vanish this fall.
"Our biggest concern is the families that are going to be directly affected," he said, adding that the local chamber of commerce hosted its own job fair days after the shutdown announcement earlier this month. "Some of those [employees] don't speak English. They're going to have some challenges relocating and finding another employment."
Hall is bracing for other potential ripple effects, such as falloff in small business revenue in an underemployed town where public services are funded heavily by municipal sales tax. After Tyson closed a plant this spring in Glen Allen, Virginia, farmers and suppliers that did brisk business with the facility have struggled to stay afloat, a local CBS affiliate reported.
Source: https://www.nbcnews.com/business/business-news/tyson-foods-chicken-plant-closures-rural-manufacturing-rcna100434
Related Posts