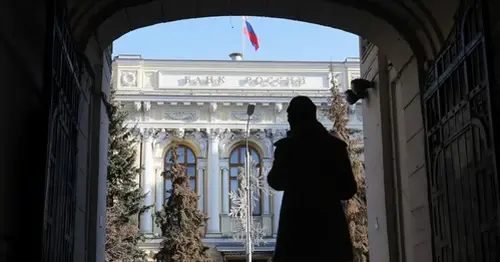 Russian central bank jacks up interest rates after ruble plunge
Russia's central bank on Tuesday hiked interest rates by 350 basis points to 12% at an emergency meeting, as Moscow looks to halt a rapid depreciation of the country's ruble currency.
The ruble slumped to near 102 to the dollar on Monday, as President Vladimir Putin's economic advisor, Maxim Oreshkin, penned an op-ed in Russian state-owned Tass news agency that blamed the plunging currency and the acceleration of inflation on the "loose monetary policy" of the central bank.
The Bank of Russia subsequently announced an extraordinary meeting on Tuesday to reassess its key interest rate, which previously sat at 8.5%.
In its announcement, the central bank said the decision was aimed at "limiting price stability risks" as "inflationary pressure is building up."
More from CNBC
China surprises with rate cuts as economy grapples with 'confidence crisis.'
Russian ruble slumps to near 17-month low, briefly moves past 100 against dollar.
Russia's annual inflation rate stood at an annual 4.4% over the first seven days of August, and the Bank of Russia said that upward pressure has continued to mount, with current price growth over the last three months averaging an annualized 7.6% on a seasonally adjusted basis. Core inflation over the same period rose to 7.1%.
"Steady growth in domestic demand surpassing the capacity to expand output amplifies the underlying inflationary pressure and has impact on the ruble's exchange rate dynamics through elevated demand for imports," the central bank's board said.
"Consequently, the pass-through of the ruble's depreciation to prices is gaining momentum and inflation expectations are on the rise."
In the face of these upside risks, the central bank said its decision was aimed at "shaping monetary conditions and overall domestic demand dynamics necessary to bring inflation back to 4% in 2024 and stabilize it close to 4% further on."
Anatoly Aksakov, chairman of the Duma Committee on Financial Markets, said on Telegram on Monday that the central bank would begin cutting incrementally once the ruble situation is stabilized and that "the ruble exchange rate is under state control," according to a Google translation.
Source: https://www.nbcnews.com/news/world/russian-central-bank-jacks-interest-rates-ruble-plunge-rcna99937
Related Posts