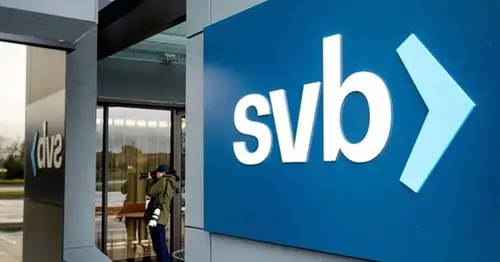 Senate panel calls on Silicon Valley and Signature banks' ex-CEOs to testify
WASHINGTON — The Senate Banking Committee on Thursday called on the former chief executives of Silicon Vally Bank and Signature Bank to testify as lawmakers weigh possible action after the banks' failures triggered market turmoil.
"You must answer for the bank's downfall," the panel's Democratic chairman and ranking Republican wrote in separate letters to former Silicon Valley Bank Chief Executive Gregory Becker and former Signature Bank CEO Joseph DePaolo.
Chairman Sherrod Brown, D-Ohio, and ranking member Tim Scott, R-S.C., asked the former bank chiefs to testify at the hearing Tuesday with federal regulators or at a future date.
Representatives for Becker and DePaolo as well as the banks could not be immediately reached for comment.
Source: https://www.nbcnews.com/politics/congress/senate-panel-calls-silicon-valley-signature-banks-ex-ceos-testify-rcna76339
Related Posts