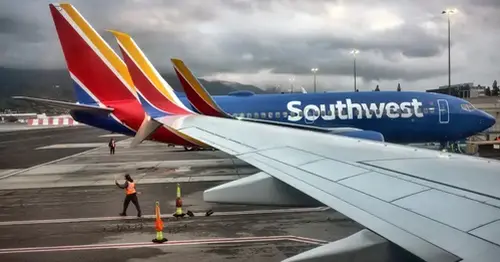 Southwest Airlines flight pause lifted after technology issues halted departures
A nationwide ground stop affecting Southwest Airlines flights was lifted Tuesday morning after the carrier said it had experienced issues.
Southwest said in a statement that it had resumed operations after temporarily pausing flight activity "to work through data connection issues resulting from a firewall failure."
"Early this morning, a vendor-supplied firewall went down and connection to some operational data was unexpectedly lost," the company said. "Southwest Teams worked quickly to minimize flight disruptions."
The ground stop was issued at 10:32 a.m. EDT and lifted at 10:48 EDT, according to Federal Aviation Administration air traffic control notices.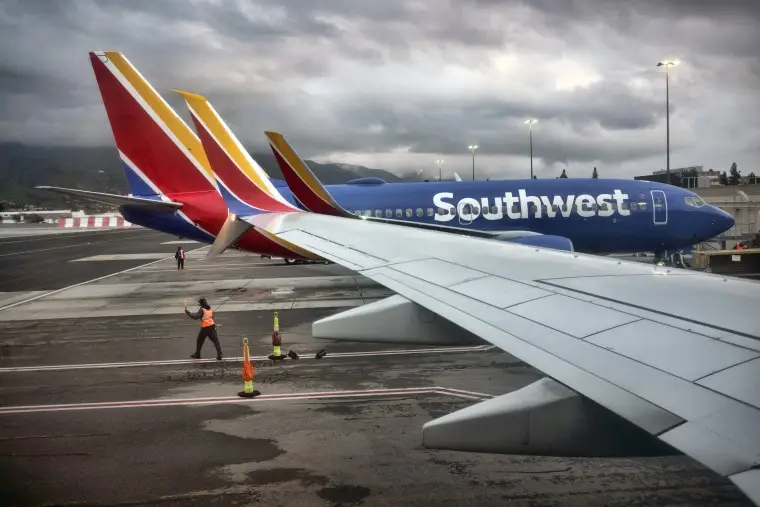 But in an interview, Michael Santoro, a Southwest captain and vice president of the Southwest Airlines Pilots Association, said the issues actually affected the carrier for about 90 minutes.
As of 11:45 a.m. Tuesday, less than 42% of Southwest flights were taking off on time — the lowest among major U.S. carriers, according to real-time data from flight tracking site Anuvu.
"It's just another tech problem here at Southwest," he said, referring to the catastrophic outage that occurred this past winter that led to thousands of flights being canceled and millions of passengers affected.
Santoro said Southwest remains unique among airlines for having outdated technology, especially its 23-year-old SWIFT routing software program, which he said must be rebooted every night.
"It's old. ... I don't think anyone has anything like it," said Santoro, who is helping negotiate a new contract for Southwest pilots. "To Southwest's benefit, they're working on a replacement, but it takes time to build and it's not built yet."
Santoro warned that Tuesday's issues could hint at another summer travel season beset by disruptions, adding that Southwest pilots are likely to vote in favor of a strike authorization next month — the final step before a full-blown strike occurs.
Source: https://www.nbcnews.com/business/business-news/nationwide-ground-stop-southwest-flights-lifted-tech-issues-halted-dep-rcna80218
Related Posts