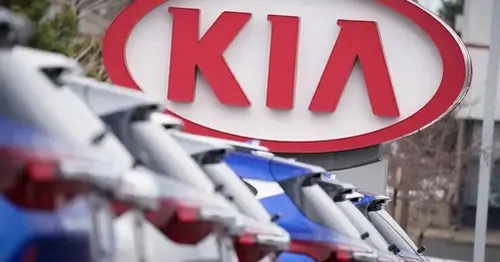 Stealing Hyundai and Kia vehicles: New investigation targets company executives
Connecticut's attorney general has announced an investigation into Hyundai and Kia concerning the companies' failure to equip millions of their vehicles with modern anti-theft technology.
In a press release Tuesday, Attorney General William Tong accused the Korean automakers of ignoring repeated calls to install the hardware, known as an engine immobilizer. The technology can prevent vehicles from being hot-wired and stolen.
In recent viral social media posts, individuals can be seen quickly starting the cars using a USB cable.
"We have called on Hyundai and Kia over and over again to make this right and address the glaring public safety vulnerabilities in their vehicles," Tong said. "Whatever they have done to date is clearly not working. We've got viral videos all over the internet teaching kids how to hot-wire these cars in a matter of seconds and glorifying reckless driving that has resulted in injuries and multiple deaths nationwide."
Tong goes on to call the vehicles "sitting ducks" and notes many major insurers are now refusing to cover them.
"I've launched this investigation to force Hyundai and Kia to disclose every discussion and decision leading up to the sale of these theft-prone cars, as well as the costs and analysis of potential fixes," Tong said.
Representatives for Hyundai, which owns Kia, did not immediately respond to a request for comment.
The action follows a $200 million class-action settlement the automakers reached last month that was designed to cover approximately 9 million U.S. owners. The settlement includes up to $145 million for out-of-pocket losses for consumers who had cars stolen, as well as offers to upgrade vehicles without anti-theft immobilizers.
Earlier this month, New York City sued the automakers on similar grounds to Connecticut's. In April, attorneys general of 17 states and the District of Columbia called on the National Highway Traffic Safety Administration to issue a nationwide recall of the vehicles.
Source: https://www.nbcnews.com/business/business-news/stealing-hyundai-kia-vehicles-new-investigation-targets-company-execs-rcna90210
Related Posts