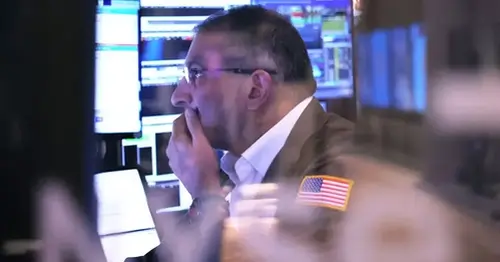 Stocks stage first big rally of 2023 as hope grows that inflation will ease, Dow closes up nearly 700 points
U.S. stocks advanced Friday after the December jobs report and an economic activity survey showed signs that inflation may be cooling, signalling that the Federal Reserve's interest rate hikes are having their intended effect.
The Dow Jones Industrial Average increased 700.53 points, or 2.13%, to close at 33,630.61. The S&P 500 ended up 86.98 points, or 2.28%, to 3,895.08. The Nasdaq Composite added 2.6%, which equates to 264.05, to end at 10,569.29.
It was the best day for the Dow and S&P 500 since Nov. 30 and the best for the Nasdaq since Dec. 29. Every Dow component ended Friday up.
Friday's rally helped stocks end in positive territory for the week, which was the first of the year. The Dow and S&P 500 each closed the week up 1.5%. The Nasdaq advanced 1%.
The December nonfarm payrolls report showed that the U.S. economy added 223,000 jobs last month, slightly higher than the expected 200,000 jobs economists polled by the Dow Jones expected. In addition, wages grew slower than anticipated, increasing 0.3% on the month where economists expected 0.4%.
"All investors care about is that the data suggests inflation is moving towards the Fed's target," said Michael Arone, chief investment strategist at State Street Global Advisors. "That's all investors care about and average hourly earnings suggest inflation continues to slow. They are excited about that."
Source: https://www.nbcnews.com/business/markets/stocks-stage-first-big-rally-2023-markets-closing-numbers-rcna64708
Related Posts