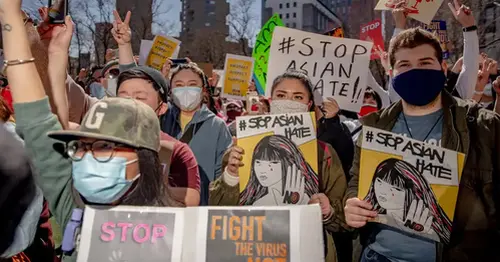 'Stop Asian Hate' drove a funding surge for AAPI startups and nonprofits. What comes next?
The surge in activism to combat pandemic-era discrimination and violence against Asian American and Pacific Islanders didn't just raise awareness, it raised money.
Over the past several years, the "Stop Asian Hate" movement has driven a funding windfall to AAPI-led nonprofits and businesses that their leaders say has been indispensable. With the health crisis receding and the economy slowing, the organizations say they're now focused on sustaining their momentum and warn against backsliding on recent gains.
The flood of donations and investment has buoyed AAPI-led ventures ranging from food delivery startups to political engagement advocacy groups.
The Asian American Foundation, launched in 2021, said it landed more than $1 billion in commitments. Its supporters include corporate partners like Amazon and Nike, as well as foundations like the Chan Zuckerberg Initiative. The foundation in turn has directly funded organizations aligned with its initiatives to counter Asian hate, improve access to AAPI studies, support the arts and increase representation in business. 
Among the more than 100 grantees that have received foundation funds: Asian Americans Advancing Justice, the Asian American Education Project and the Center for Asian American Media.
Broadly speaking, the nonprofit space has grown by magnitudes since 2020. 
Leadership Education for Asian Pacifics, a Los Angeles-based group aimed at improving representation in classrooms and boardrooms across the country, saw its revenue double. 
While grateful for the growth, Leadership Education President and CEO Linda Akutagawa said she worries about the "cyclical nature" of nonprofit funding. "It comes in and it goes out, or it stops," she said.
Before high-profile discrimination and a surge in hate crimes targeting Asian Americans in recent years drew fresh attention to AAPI causes nationwide, many had been historically overlooked for charitable contributions. A 2018 study from Asian American/Pacific Islanders in Philanthropy found that for every $100 donated by foundations for philanthropic reasons, just 20 cents was given to AAPI communities.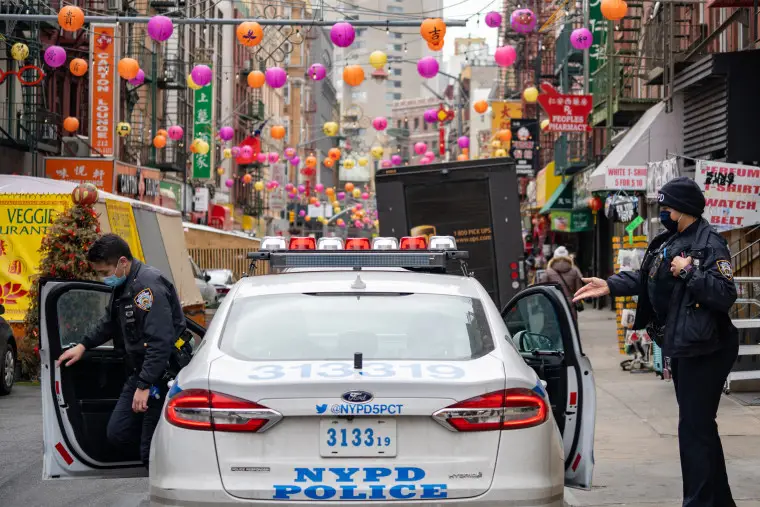 "I hope that what I'm seeing is just a small blip" jump-starting a sustained uptick in support, Akutagawa said, "so that there's at least a little bit more equity in the support that we're getting from philanthropic entities."
Entrepreneurs have also seen a flood of money coming recently, a welcome development after widespread difficulties early in the pandemic, when Asian American businesses were particularly hard hit. Many of those businesses, which may have experienced more barriers in applying for Paycheck Protection Program loans, continue to operate on thin margins.
In a 2022 survey of more than 700 AAPI business owners, the National Asian/Pacific Islander American Chamber of Commerce and Entrepreneurship found that two in three businesses needed additional credit or financing over the preceding year to keep afloat.
While growing her Brooklyn-based food delivery service Umamicart, Andrea Xu landed funding from Gold House Ventures, a nonprofit collective that helped promote the Oscar-winning film "Everything Everywhere All at Once." Last year, Gold House launched a $30 million venture fund thanks to investments from individual donors, including DoorDash CEO Tony Xu and TV host and author Padma Lakshmi, as well as venture firms such as Lightspeed and Bain Capital.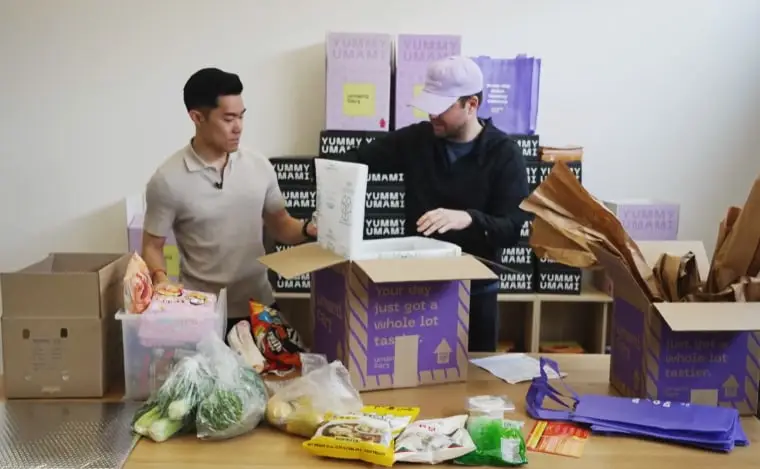 Gold House was among a group of investors that in 2021 gave $6 million in seed capital to Umamicart, which ships Asian groceries and foods from Brooklyn to customers as far away as Virginia. For Xu, there is a dramatic difference between pitching the business to a traditional venture capital firm and an AAPI-focused fund like Gold House.
"The reality is, when you walk into a VC funds boardroom, it's still mostly white, mostly men," Xu said, adding that it was sometimes hard to explain the need to offer multiple types of soy sauce. "Gold House can connect with other VC investors and explain what this market is, why it is different, et cetera."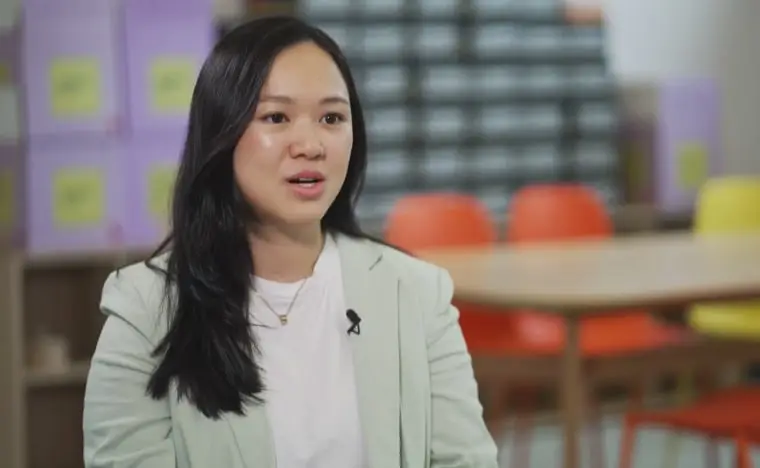 Megan Ruan, a general partner with Gold House, said the creation of the fund comes as major corporations take bigger roles in supporting historically overlooked communities. She pointed to the murder of George Floyd three years ago, which sparked a nationwide conversation about systemic racism and the business community's role in addressing it.
"We're just seeing a lot more interest in coming together as a community, seeing a lot more capital being allocated toward multicultural founders of all kinds," Ruan said.
About a third of Gold House's fund has been invested into Umamicart and 67 other companies, Ruan said, and she expects a second fund to be even larger — despite growing concerns over a slowing economy. That is partly because  the AAPI community's visibility continues to advance, she said, particularly in ways that extend beyond mere representation.
The mainstream success of movies like "Everything Everywhere All at Once" and the critically acclaimed Netflix series "Beef," along with pop stars like Filipina American Olivia Rodrigo, amount to a growing cultural clout that donors and investors cannot ignore.
Source: https://www.nbcnews.com/news/asian-america/stop-asian-hate-drove-funding-surge-aapi-startups-nonprofits-comes-rcna85075
Related Posts