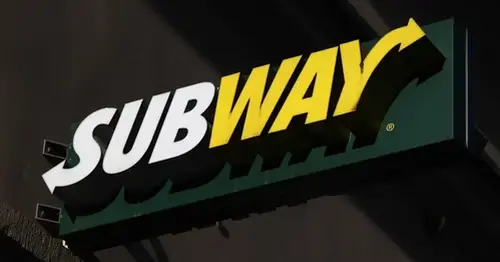 Subway adds meat slicers in-store, will give away up to 1 million free 6-inch subs to celebrate
Subway is installing deli meat slicers in 20,000 of its U.S. locations to give customers freshly cut meat, an endeavor it is calling "one of the most complex changes the brand has ever made."
Previously, Subway meats were delivered to its stores and served pre-sliced.
The announcement is the latest in Subway's chainwide turnaround effort, after spending most of the 2010s experiencing slow sales and a worsening reputation. The so-called Eat Fresh Refresh, which has also included a reboot of the chain's entire menu, has resulted in its ninth consecutive quarter of positive sales.
"Over the past two years, we overhauled our expansive pantry of ingredients and debuted a whole new way to Subway with chef-crafted signature sandwiches," Subway's president of North American operations, Trevor Haynes, said in a news release Wednesday. "This year's changes are even bigger and more transformational."
The brand said it spent more than $80 million on the deli meat slicers and "gifted" them to all its franchised restaurants in the U.S. It will mark the new rollout by offering up to 1 million free 6-inch Deli Heroes subs at some of its locations nationwide on July 11 between 10 a.m. and noon local time.
Subway remains the largest quick-serve restaurant franchiser in the U.S. by number of locations, but it said this year that it began exploring a sale. The Wall Street Journal reported in June that the chain is one of the lowest-valued among other quick-serve competitors like Wendy's, McDonald's and Domino's.
Last year, a woman was given standing to sue Subway over a dispute about whether the restaurant's tuna products contained 100% tuna. In May, the woman sought to have the case dismissed without prejudice after she said she couldn't continue the lawsuit because of pregnancy-related health challenges.
Source: https://www.nbcnews.com/business/business-news/subway-adds-meat-slicers-in-store-free-subs-jimmy-johns-jersey-mikes-rcna92630
Related Posts