Surgery and other medical procedures are delayed by the Kaiser strike, patients say
Operations were rescheduled, chemotherapy treatments were canceled and other procedures deemed "non-urgent" were postponed as tens of thousands of health care workers nationwide began to strike Wednesday.
In what union leaders call the largest health care worker strike in U.S. history, more than 75,000 Kaiser Permanente employees across five states walked off the job this week, demanding better working conditions amid failed contract negotiations. 
The strike, expected to last three days in some areas, affects more than 40 Kaiser Permanente hospitals and medical office buildings in California, Colorado, Washington, Oregon, Virginia and Washington, D.C., according to the Coalition of Kaiser Permanente Unions.
The majority of striking workers are in California, where Kaiser Permanente, the country's largest nonprofit health care organization, is based. 
Disruptions left patients in the state reeling. 
In Sacramento, toddler Caden Young had been scheduled to undergo ear tube surgery Thursday after having suffered from recurring ear infections, but the operation was postponed Tuesday until December "because of limited staff," said his mother, Tiffany Young.
"That was really upsetting," she said, adding that the procedure would relieve her 17-month-old son's pain, help drain out liquid in his ears and reduce how often he would have to take antibiotics.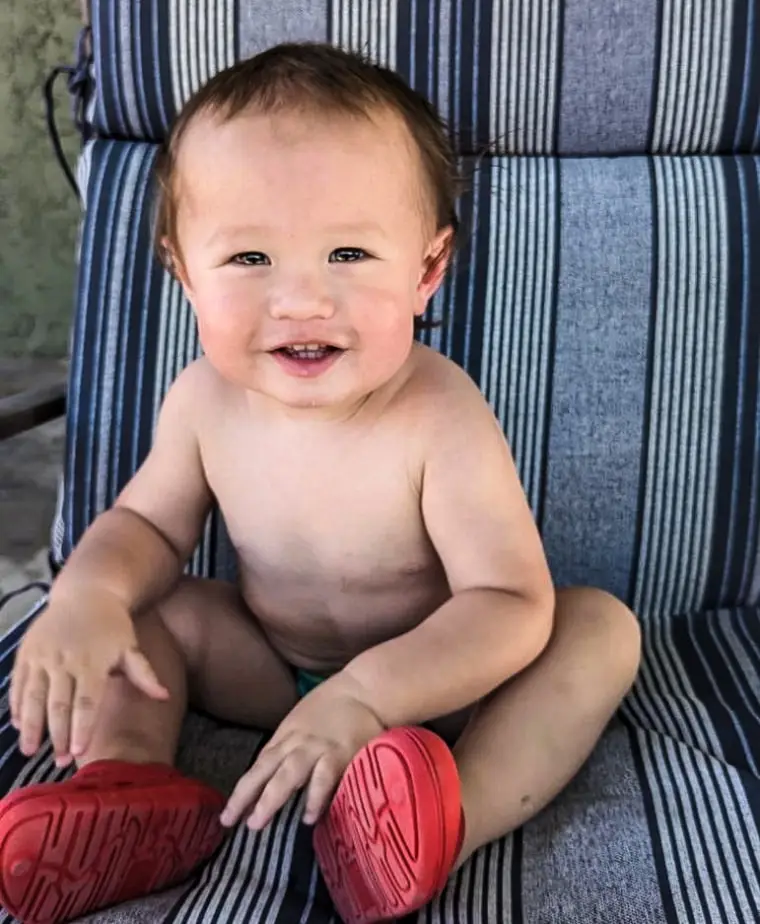 "We were talking about it all last week, this week, how we're looking forward to it, how we hope that it's going to make him feel so much better, and then just getting that call yesterday was so heartbreaking," said Young, 36.
"I know that it's considered minor, but to a parent, when your baby is suffering, it's super important," she added.
In Modesto, John Schnaidt, 69, had an appointment scheduled Wednesday for his weekly dose of chemotherapy for pancreatic cancer, which is terminal. But Tuesday, he got a call from Kaiser telling him his session had been canceled, said his wife, Lisa Schnaidt.
Appalled, the couple sought help from KOVR-TV of Sacramento, which helped reverse the cancellation — an outcome Lisa Schnaidt said many others did not get.
"What makes me sad is all these chairs that are empty right now," she said. "I just know every time we've been in here, it's busy. Almost every chair has been full, and I'm looking at a lot of empty chairs right now."
"It's eerily quiet," she added.
Lisa Schnaidt said the oncologist at the facility said tough decisions had to be made because of understaffing.
"The people that have a chance at a cure were left on the schedule, and the people who have a chance at possible surgery down the road were left on the schedule," she said the oncologist told her.
"Neither applies to my husband," she said. "That tells me 'you're not worth it today.' I can understand it, but I can't accept it."
In San Francisco, Alanna Darby, 33, had been waiting seven months for the next step in her gender-affirming care, facial feminization surgery. She learned Monday that her appointment, which was scheduled for Thursday, had been canceled. 
"I got a call from the scheduler that they had to cancel," Darby said, "and they just didn't have any bookings open yet."
She said not knowing when she will be able to have the surgery is difficult: "What hurts is that, you know, I had something to look forward to and something that would make me feel more in my body."
To prepare for the procedure, Darby had to stop hormone replacement therapy and could not shave her face.
"I've been having mood swings and gender dysphoria, because, like, oh, the thing that makes me feel better in my body I can't do right now," she said.
In a statement, Kaiser said it might have to "reschedule certain non-urgent appointments and procedures, as long as that is appropriate and safe for the patient." A spokesperson denied that Kaiser canceled chemotherapy treatments for terminal cancer patients in Modesto but kept them for non-terminal cancer patients because of the strike.
"We recognize how important any appointment is to a patient, and we are committed to minimizing any disruption a strike can cause," the statement said.
Kaiser would not say how many appointments were canceled or rescheduled. It serves nearly 13 million people nationwide, according to its website. 
Many medical offices, departments and services in California were listed as closed on Kaiser's website during the days of the strike.
Workers on strike include licensed vocational nurses; optometrists; behavioral health workers; pharmacists; emergency, radiology and surgical technicians; and people in hundreds of other roles, the union said.
In an earlier statement, Kaiser said that management and union representatives are still at the bargaining table and that it remains committed to reaching a new agreement.
It said that in anticipation of a strike, it put into place "robust contingency plans" to make sure patients were still served. It said that all hospitals and emergency departments will remain open and that many trained contract workers would help backfill striking employees.
Source: https://www.nbcnews.com/news/us-news/surgery-medical-procedures-are-delayed-kaiser-strike-patients-say-rcna118861
Related Posts