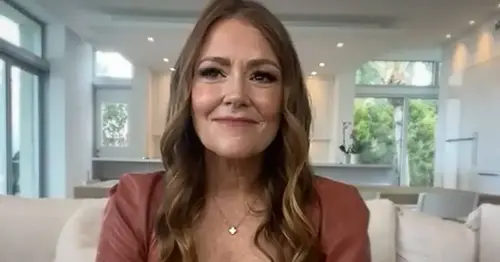 Tarte Cosmetics CEO pledges to make creator program more equitable and inclusive
Tarte Cosmetics CEO Maureen Kelly posted a TikTok video Tuesday in which she pledged to make the company's creator program more inclusive after criticism online over the brand's treatment of a Black influencer.
"As the founder and CEO of Tarte, I acknowledge that we have fallen short in matters of diversity, inclusion and equity in the past," Kelly said in the video.
Kelly said that the company would be reviewing its creator program to make sure it is inclusive and equitable. She added that Tarte would update the program regularly to "reflect changes in the beauty influencer market" and would take immediate action to address any inequality issues in its program.
"We're also going to be more transparent about how we work with our creators, including how we choose them," she said in the video. "I think that's not only going to just help the creators but trust amongst, like, the industry as a whole."
In an email to NBC News, Kelly said that Tarte is taking immediate steps to hire a diversity, equity and inclusion specialist as well as establish a creator advisory group to provide the brand with feedback. She also said the cosmetics company would be updating its guidelines to ensure creators are treated equally regardless of background.
"The goal of these initiatives is not to make a problem go away, but rather to start conversations that can lead to a better solution," Kelly said. "I want to express my gratitude to those who shared their feedback and comments online. I want to assure you that I took it to heart. Your input has helped me grasp the more significant problem, and work with my team to make sure we rectify the situation immediately to start the process of regaining your confidence in Tarte."
The goal of these initiatives is not to make a problem go away, but rather to start conversations that can lead to a better solution
— Tarte Cosmetics CEO Maureen Kelly
The most recent backlash against Tarte began after influencer Bria Jones posted a now-deleted TikTok video last Thursday. In her video, Jones shared that she was backing out of the Tarte trip to Miami for the Grand Prix, which was held this past weekend, because she felt she was being treated differently than other influencers going on the trip.
"I would love to go on a Tarte trip and trust me, I'm so grateful," Jones said in the video. "But I have more integrity than to get all the way to Miami and realize I'm being treated like a second-tier person."
Jones said her flight home from Miami was scheduled on May 6, despite the race taking place on May 7. In contrast, she said, her friends were all invited to watch the race and were scheduled to leave on May 8.
"I've worked too hard to get to where I am today and I will be damned as a Black creator if I accept anything other than equal treatment on these trips," she said in the video.
Jones did not immediately respond to a request for comment. She later made another TikTok video saying the incident was a result of "miscommunication on both ends."
"Tarte has done a great job of working through the situation with me," she said in the video.
Many viewers felt that Kelly's initial response to the concerns brought up in Jones' video was dismissive. Kelly had made a video in which she put on makeup and curled her hair while explaining the decisions that went into the Miami trip.
"I chose a lighthearted approach to a topic that deserved a serious response," Kelly said in an email. "Even worse, I failed to directly address the unequal treatment of Black creators within beauty creator programs. First and foremost, I want to apologize again — publicly this time — to the creator who brought attention to this issue and anyone else who has been affected."
Under Kelly's TikTok post Tuesday, commenters pointed out that the brand has made similar promises in the past.
"Didn't you say the same thing in 2018… 2020… 2021?" one commenter wrote.
"Didn't tarte do the same thing years ago and claim to hire a DEI person then? Sounds like effective changes weren't made," another wrote.
"tarte made promises in writing like this YEARS ago…and nothing changed. why is this any different?" one person wrote.
In January 2018, Tarte apologized after consumers called out its lack of shades for darker skin tones in its rollout of "Shape Tape" foundation. Of the 15 shades included in the product's launch, only three were catered to deeper skin tones.
Source: https://www.nbcnews.com/news/tarte-cosmetics-ceo-apology-pledge-diversity-equity-inclusion-rcna83735
Related Posts