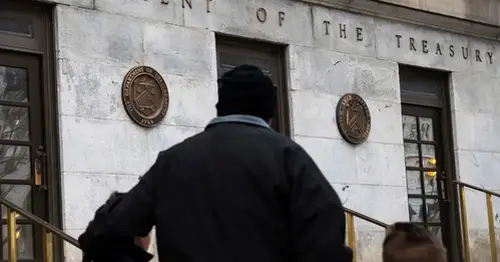 Tax refunds 2023: How much will the IRS refund after you file your taxes
Tax filing and refund season appears to be coming early for many U.S. residents this year.
According to the latest data from the Internal Revenue Service, the total number of refunds sent to people who filed their taxes through the week ending Feb. 3 has nearly doubled from last year's total through the same week: from about 4.3 million to nearly 8 million.
As a result, the total amount of money refunded at this point in the calendar has gone up by about two-thirds, from $9.5 billion last year to nearly $16 billion this year.
However, the average refund amount has shrunk because various pandemic-era stimulus programs have expired for some taxpayers, like the child tax credits and earned income tax credits that were temporarily expanded at the height of the pandemic. At the moment, the average tax refund amount stands at $1,963, compared with $2,201 this same time last year. The IRS previously warned about this occurrence in December.
Bank of America analysts cite several likely reasons for the data, noting the IRS has mostly worked through its pandemic backlog of unprocessed returns, "so it entered this season in a much cleaner position," the analysts write.
They also say more filers are likely trying to get their refunds earlier this year as they contend with a more difficult economic environment.
It's not the case for everyone filing their taxes early, but some tend to have lower incomes and, as such, their returns are less complex. So, the average refund amount is likely to increase as the tax filing season progresses.
Source: https://www.nbcnews.com/business/consumer/tax-refunds-2023-much-will-irs-refund-file-taxes-rcna70878
Related Posts