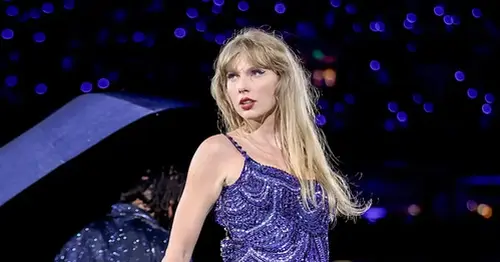 Taylor Swift concertgoers should 'speak now' on ticket scams and not 'shake it off,' California AG says
As Taylor Swift looks to make her tour stops in California, starting this weekend in the Bay Area, state Attorney General Rob Bonta warns concert-goers to "speak now" if they suspect they've fallen victim to ticket scamming.
"Whether you attend a Taylor Swift concert or another event, avoid enduring a cruel summer by following the tips we provide," the Attorney General said in an announcement Thursday.
He urged consumers not to "shake it off" if they've been impacted by a ticket scam, pointing out it is a problem consumers know "all too well."
The announcement notes over 16,000 complaints regarding ticket sales were filed to the Better Business Bureau between January 2022 to February 2023.
Bonta is not the first government official to warn of such illicit affairs ahead of Swift concerts, which have drawn much attention for their massive ticket sales.
Fearless fans have purchased so many tickets that her tour stops have boosted the U.S. economy, according to one Federal Reserve office.
In June, Missouri Attorney General Andrew Bailey warned concert-goers to protect themselves from scammers, urging purchasers to make sure they know who they are buying their tickets from and to remember that "if it sounds too good to be true, it probably is."
Unfortunately, ticket scamming is nothing new. And for extremely high-demand concerts like the Eras tour where tickets can be costly, it hits different.
The Better Business Bureau wrote in June that it has seen around 30 reports of fake Taylor Swift Tickets in 2023.
Source: https://www.nbcnews.com/pop-culture/pop-culture-news/california-ag-urges-concertgoers-speak-now-ticket-scams-ahead-taylor-s-rcna96921
Related Posts