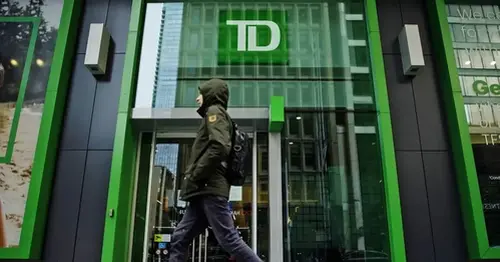 TD Bank agrees to pay $1.2 billion settlement over alleged role in infamous $7.2 billion Texas Ponzi scheme
TD Bank Group announced Monday that it had agreed to a $1.21 billion settlement relating to its alleged role in a $7.2 billion Ponzi scheme involving disgraced Texas financier Allen Stanford.
Under the terms of the agreement, TD's settlement will release it from all legal claims involving the scheme, which saw Stanford skim customers' investments in supposedly high-yielding certificates of deposit held in an offshore account in Antigua to fund a lavish lifestyle.
Stanford's scheme collapsed in 2009 during a federal investigation; in 2012, he was sentenced to 110 years in prison. TD was facing litigation accusing it of negligence while acting as a banking intermediary for Stanford.
Based in Toronto, TD continues to deny any liability or wrongdoing with respect the scheme, and as part of the settlement made no admission of guilt.
"TD provided primarily correspondent banking services to Stanford International Bank Limited and maintains that it acted properly at all times," it said in a statement. "TD elected to settle the matter to avoid the distraction and uncertainty of continuing a long legal proceeding."
TD also noted it had won a trial in Canada related to its alleged role in the Stanford fraud.
Source: https://www.nbcnews.com/business/business-news/td-bank-ponzi-scheme-settlement-allen-stanford-rcna72554
Related Posts