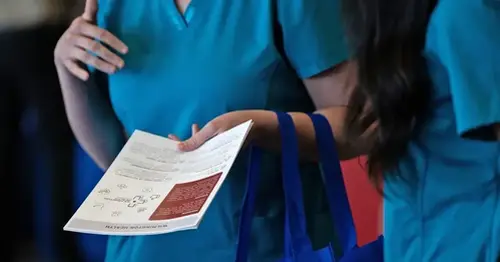 The U.S. economy added 187,000 jobs in July, fewer than expected
Job growth in July was less than expected, pointing to slower growth in the U.S. economy, the Labor Department reported Friday.
Nonfarm payrolls expanded by 187,000 for the month, slightly below the Dow Jones estimate for 200,000. Though the headline number was a miss, it actually represented a modest gain from the downwardly revised 185,000 in for June.
The unemployment rate was 3.5%, against a consensus estimate that the jobless level would hold steady at 3.6%. The rate is just above the lowest level since late 1969.
Average hourly earnings, a key figure as the Federal Reserve fights inflation, rose 0.4% for the month, good for a 4.4% annual pace. Both numbers were higher than the respective estimates for 0.3% and 4.2%.
Another important figure, the labor force participation rate held at 62.6%, the fifth straight month at that level. A more encompassing unemployment rate that includes discouraged workers and those holding part-time jobs for economic reasons fell to 6.7%, down 0.2 percentage point from June. The survey of households, which is used to calculate the unemployment rate, showed a more robust gain of 268,000.
Health care led job creation by industry, adding 63,000 jobs for the month. Other sectors contributing included social assistance (24,000), financial activities (19,000) and wholesale trade (18,000). The other services category contributed 20,000 to the total, which included 11,000 from personal and laundry services.
Leisure and hospitality, which has been a leading sector for most of the recovery in the Covid pandemic era, added just 17,000 jobs, consistent with a slowing trend after averaging gains of 67,000 a month in the first three months of 2023.
Source: https://www.nbcnews.com/business/business-news/us-economy-added-187000-jobs-july-fewer-expected-rcna98140
Related Posts