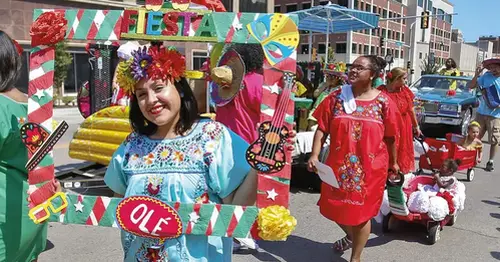 Topeka, Kansas urges Latinos to move there through financial incentives
The city of Topeka, Kansas, wants people to move there — and it has been offering economic incentives to attract new residents and workers, including Latino and immigrant families.
Under the incentives program, known as Choose Topeka, people like Erick Bovell can receive up to $15,000 if they rent or buy homes in the city and are employed by local businesses that partner with the program, with a minimum salary requirement of $50,000 a year.
Qualifying applicants must have permission to work in the U.S., meaning the incentives are not available for undocumented immigrants.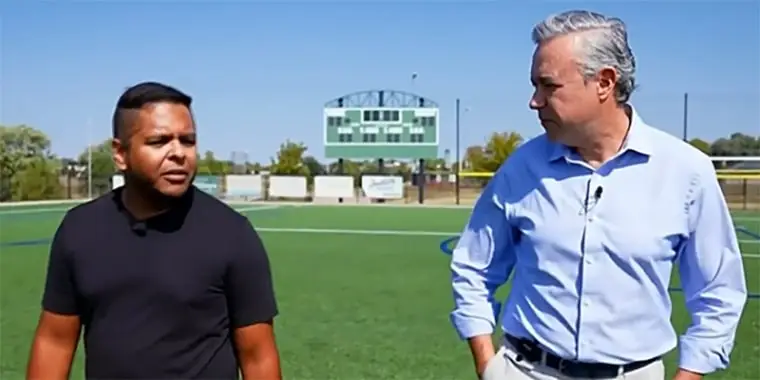 Bovell, a Venezuelan immigrant who moved to Topeka two years ago, said he got a $10,000 incentive after the city received proof that he had bought a home.
The program is funded equally by the city and the participating businesses, many of which are recruiting Hispanic workers, said Sean Dixon, the president of Visit Topeka.
"I love the city. It is a quiet city, without traffic," Bovell told Noticias Telemundo in Spanish.
The Choose Topeka program was launched in 2019 to support employers and promote economic development.
"We are a city that depends on immigrant labor, Hispanic or Latino labor," Topeka's chief diversity, equity and inclusion officer, Ernesto de la Rosa, told Noticias Telemundo in Spanish.
For more from NBC Latino, sign up for our weekly newsletter.
The program has helped bring almost 100 individuals and families to Topeka, NBC affiliate KSNT reported in February. It was recently expanded to support veterans, recent graduates of Washburn University and "boomerang" residents seeking to return to the city.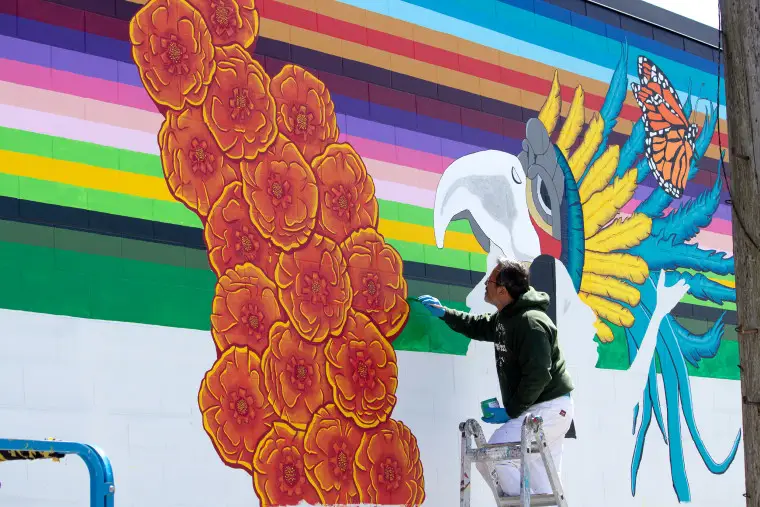 The city also has an incentive program for people looking to start and grow their small businesses, offering grants to owners and startups to improve their financial performances and business sustainability or to enter new markets. In some cases, grants can cover up to 50% of the expenses to start a new business, said Israel Sanchez, director of equity and business development for GO Topeka.
The population of Shawnee County, where Topeka is located, increased by 2,265 residents from 2021 to 2022, the largest and fastest population growth Topeka has had in a decade.
The county's population has also become younger and more diverse, according to the U.S. Census Bureau. The county's nonwhite population grew by almost 7%, led by increases in new Hispanic and biracial residents, and its median age decreased by nearly two years, to about 38.
Source: https://www.nbcnews.com/news/latino/topeka-kansas-urges-latinos-move-financial-incentives-rcna120876
Related Posts