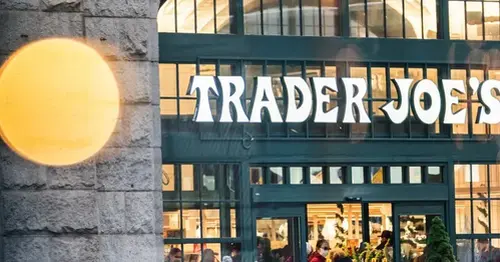 Trader Joe's accused of harmful levels of lead and cadmium in some chocolate products
Trader Joe's is accused in a lawsuit of misleading and endangering shoppers by selling dark chocolate that contains harmful levels of lead and cadmium.
The suit, filed on behalf of a New York consumer by a group of law firms specializing in class-action cases, accuses the grocery chain of not warning consumers about heavy metals in its dark chocolate products.
"High levels of lead and cadmium in food products is material to reasonable consumers, because these chemicals pose serious health risk, even in small dosages," said the plaintiff, Thomas Ferrante of Nassau County, N.Y.
The Trader Joe's suit was filed just one week after the same law firms announced a similar action against Hershey's. Both suits follow a December study by Consumer Reports that tested popular dark chocolate bars for heavy metal content. Using California's maximum allowable dose level (MADL) as a benchmark, the publication said just five popular dark chocolate bars contained acceptable levels of lead and/or cadmium, while nearly two dozen did not.
Trader Joe's Dark Chocolate 72% Cacao was found to contain high levels of lead, and its The Dark Chocolate Lover's Chocolate 85% Cacao product was high in lead and cadmium, according to Consumer Reports' testing.
Trader Joe's did not respond to a request for comment.
In an email, a spokesman for the National Confectioners Association (NCA) declined to comment on the lawsuits, but said the California-based allowable dose benchmarks that Consumer Reports used in its testing "are not food safety standards."
"Chocolate and cocoa are safe to eat and can be enjoyed as treats as they have been for centuries," the NCA said, adding, "The products cited in this study are in compliance with strict quality and safety requirements."
Source: https://www.nbcnews.com/business/consumer/trader-joes-lawsuit-chocolate-lead-cadmium-which-products-rcna64647
Related Posts