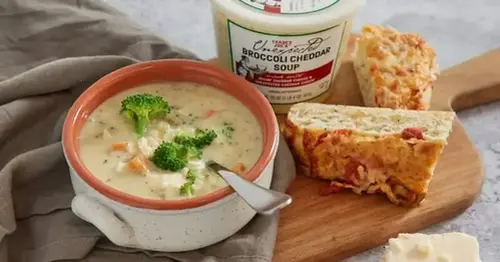 Trader Joe's issues recall in 7 states over bugs in broccoli cheddar soup
Trader Joe's Unexpected Broccoli Cheddar Soup is being recalled in seven states "because the product has insects in the frozen broccoli florets," according to a report from the Food and Drug Administration.
The recall affects the 20-ounce product in Florida, Illinois, California, Texas, Washington, Pennsylvania and Connecticut, the FDA said. There are 10,889 affected cases in all, the FDA said.
A Trader Joe's representative could not immediately be reached for comment Thursday. According to the FDA, the recall was initiated by the product's manufacturer, Winter Gardens Quality Foods, of New Oxford, Pennsylvania. No one with the company could be reached for comment.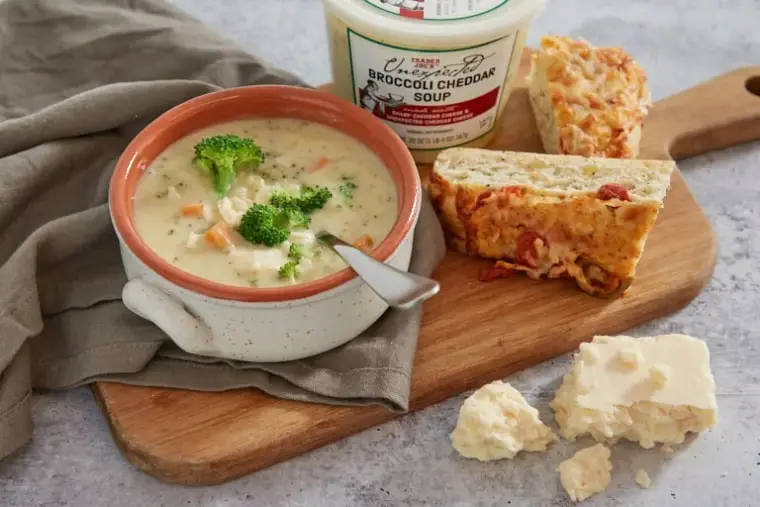 Trader Joe's drew headlines this week when it recalled two cookie products after it discovered they might contain rocks, the grocery chain announced Friday.
That recall affected Trader Joe's Almond Windmill Cookies and its Dark Chocolate Chunk and Almond Cookies.
The supplier of the cookies alerted Trader Joe's that the products may contain rocks, and all potentially affected cookies were removed from shelves and destroyed, the company's announcement said.
Source: https://www.nbcnews.com/news/us-news/trader-joes-recalls-broccoli-cheddar-soup-unexpected-insect-infestatio-rcna96683
Related Posts