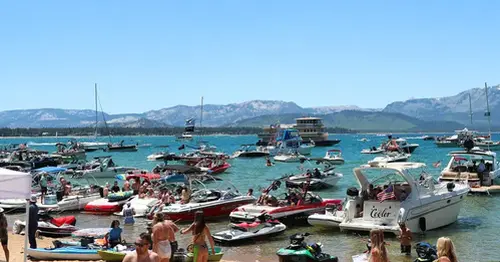 Travel tips: What you need to know before visiting these trendy outdoor vacation spots
Americans embarking on spring break trips and summer vacations this year face a bevy of new fees, rules and restrictions in some popular destinations that are rethinking how many visitors to welcome and what types of behavior to accept.
As the post-pandemic travel rebound continues, the return of tourists — and their wallets — is good news for most destinations. At the start of this year, more than half of Americans had plans to travel in the next six months, according to the U.S. Travel Association, and a third of leisure travelers are planning to travel more this year than last.
But taking a page from Venice, Italy, which banned cruise ships in 2021, and Amsterdam, which is launching a campaign to discourage its rowdiest revelers, many U.S. cities are welcoming back visitors on new terms — in some cases with higher price tags.
This year, the Lake Tahoe, California, region had the misfortune to land on Fodor's Travel's list of places to reconsider visiting in 2023, after suffering traffic congestion, crowded hiking paths and trashed beaches. It was the downside of a pandemic-era boom in visitors that many outdoor destinations saw while other activities were suspended or came with greater health risks.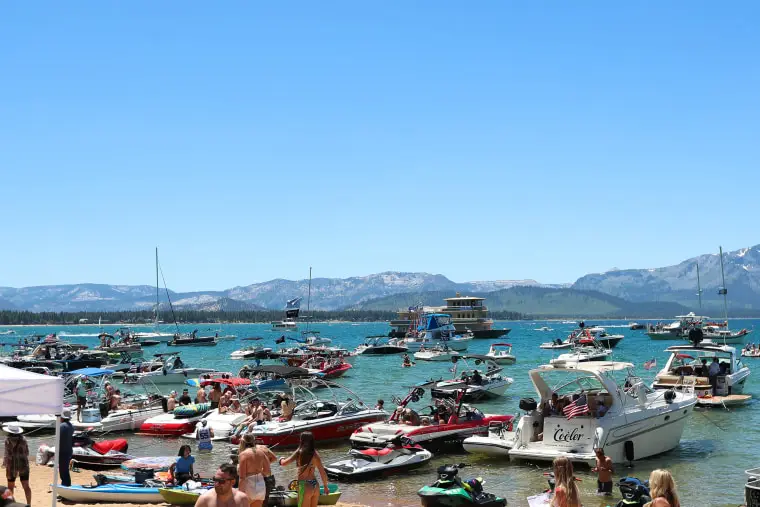 "Locals felt the city was too small for the influx of people coming into town," said Sonia Wheeler, community service officer for the South Lake Tahoe Police Department. "People couldn't get home from the grocery store sometimes because there was too much traffic from tourists heading to or from the ski resorts."
Officials hope to strike a new balance. Policies rolled out during and since the pandemic have tightened restrictions on vacation rentals around Lake Tahoe, with a combination of caps and outright bans in towns along its shoreline.
Sixteen area groups are trying to hammer out a stewardship plan that recognizes that "our environment, our economy and our communities are wholly interconnected," said Tahoe Regional Planning Agency Executive Director Julie Regan. Ideas on the table include parking reservations and encouraging off-peak visits, an agency spokesperson said.
Everyone wanted to hike at sunrise or in the morning, and the parking lot could be a crushing mass of walk-ins, Ubers, rental cars and trolleys.
— Curt Cottrell, Hawaii state parks administrator, on the logic for timed entry
In the meantime, strict enforcement of new laws targeting vacationers — including $500 fines for noise complaints and for using outdoor hot tubs from 10 p.m. to 8 a.m. — have helped.
"Locals still have concerns about the influx of tourists," Wheeler said, "but since most vacation rentals have been outlawed, except for certain areas of town, our officers aren't responding to as many complaints."
The pandemic was a mixed blessing for many destinations.
Early on, it gave some communities "a chance to breathe and enjoy their towns and parks and beaches without the crowds, traffic, noise, etc.," said Alix Collins of the nonprofit Center for Responsible Travel, but it "also gave them a time to think about how to better manage tourism moving forward."
As with Lake Tahoe, many areas' recalibration efforts are "more of a result of the pot boiling over" from tourism pressures, particularly "on traffic, housing and daily life," said Seleni Matus, the executive director of the International Institute of Tourism Studies at George Washington University in Washington, D.C.
Elsewhere, the challenge is getting visitors to better coexist with locals.
"A good example is Port Aransas, Texas," said Cathy Ritter, whose consulting firm, Better Destinations, helped the Gulf Coast town on a barrier island outside Corpus Christi develop a marketing campaign and a mascot aimed at guests.
One goal, she said, was "to educate visitors on the etiquette of using the golf carts locals use to get around."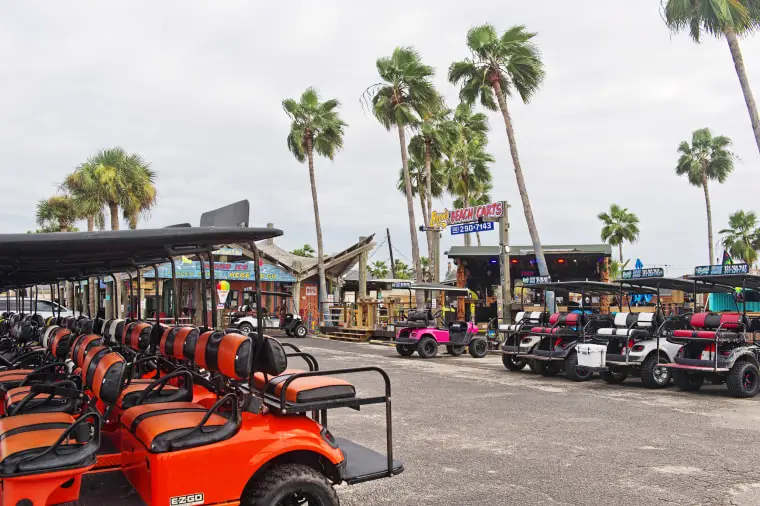 In Hawaii, where state officials expect tourist numbers to recover fully by 2025, a program of timed reservation tickets for out-of-state visitors that rolled out at popular state attractions just before the pandemic is being expanded.
As of last May, nonresident visitors at Oahu's Diamond Head State Monument, one of Hawaii's most heavily trafficked parks, must pay $5 per person for timed entry reservations and $10 for parking. Previously, all comers were welcome, anytime, for $1 per person and $5 for parking.
"Before we put the timed reservation system in place, Diamond Head could have more than 6,000 visitors on a busy day," said Curt Cottrell, administrator of Hawaii's Division of State Parks. "Everyone wanted to hike at sunrise or in the morning, and the parking lot could be a crushing mass of walk-ins, Ubers, rental cars and trolleys."
The timed system caps visitors at 3,000 daily and spreads them out throughout the day. "Now the summit isn't crowded, there aren't long lines at the bathrooms and we're generating four times the revenue with half the people," Cottrell said.

Separately, a proposed $50 "green fee" — modeled on arrival charges levied in Ecuador's Galápagos National Park ($100 per person), Bhutan ($200 per day), Costa Rica ($15 per person), Palau ($100 per person) and elsewhere — is working its way through the Hawaii Legislature.
On the U.S. mainland, a timed vehicle reservation program — piloted over the last two summers to reduce crowding during popular times at Rocky Mountain, Glacier and Arches national parks — will be back in force this summer. The reservation fee is in addition to vehicle entry fees collected at most national parks.
"Visitation numbers continue to climb toward pre-pandemic levels," said Jenny Anzelmo-Sarles, chief spokesperson for the National Park Service. "Parks piloting these systems are seeing less congestion at the entrance stations, on the roads and trails, and in parking areas, resulting in improved visitor experiences and visitor safety."
The changes have drawn some concerns around potential inequities in accessing public parks.
"I love and support" efforts to protect destinations and improve the visitor experience, said Todd Montgomery, director of the Sustainable Tourism Lab at Oregon State University, "but how you do that can be a slippery slope."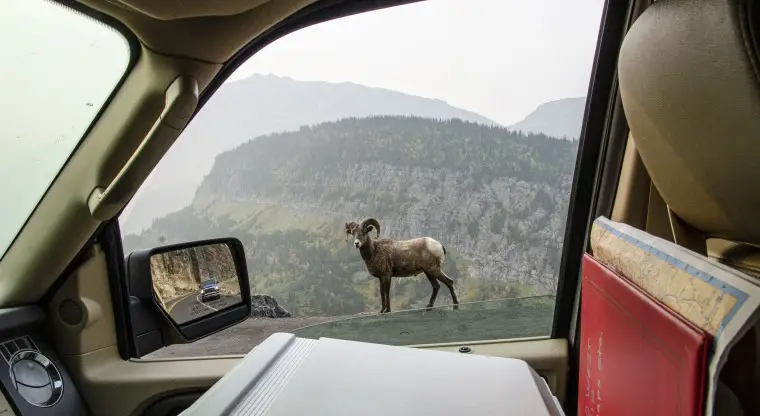 Extra fees and reservation systems can create barriers for visitors with limited travel budgets, those who can't easily access the internet and people whose jobs make it difficult to plan vacations months ahead, Montgomery said, "so it needs to be done in a thoughtful, equitable and fair way."
Other outdoor destinations are focused on coaxing better conduct out of guests.
Starting in 2017, trail ambassadors stationed at many popular Oregon trailheads have been offering advice to visitors on safety, ethical use of public lands and Leave No Trace practices.
"At the time, we were hearing from local sheriff's offices needing support for search and rescue, from land managers about increasing issues around trash and dog poop on trails, and visitors creating social trails in unauthorized areas," said Elizabeth Keenan of the Mt. Hood and Columbia River Gorge Regional Tourism Alliance.
"All those issues increased during the pandemic, with new recreators and 'pandemic dogs' out on the trails," Keenan said. Ambassadors now spend more time guiding visitors to restrooms and water access, describing the terrain and elevation for better decision making, and passing out poop bags and trash bags, she said.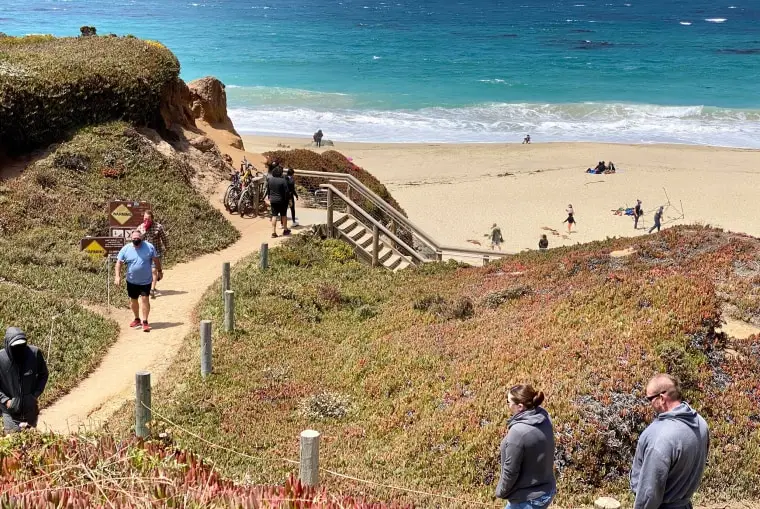 Some communities are simply steering visitors away.
Citing concerns that a potential oil or sewage spill from a visiting cruise ship could harm California's Monterey Bay National Marine Sanctuary, the Monterey City Council voted in February to stop providing dockside support to cruise liners, effectively telling them to go somewhere else.
And they are. Before the pandemic, 15 to 20 cruise ships stopped at Monterey Bay each year, said City Manager Hans Uslar. "Now I see in their advertising that the port of Monterey is out, and instead they're spending another day at sea," he said.
Before the pandemic, tourism income in Monterey County averaged about $3.2 billion annually, of which about $1.5 million came from cruise passengers, Uslar said.
Source: https://www.nbcnews.com/business/travel/travel-tips-trendy-outdoor-vacation-spots-rcna75791
Related Posts