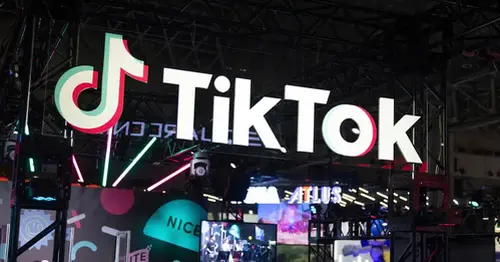 U.S. tells TikTok's Chinese owners to sell or face possible ban
The Biden administration is threatening a potential ban on TikTok in the United States if the video sharing app's Chinese owners refuse to sell their stakes in it, a source close to the company told NBC News on Thursday.
The source, however, cautioned that the company did not see the administration's move as a final order. Talks between TikTok and U.S. government officials have been going on for years. 
The administration's demand, first reported by The Wall Street Journal, signals a significant shift in the U.S. stance toward Beijing-based ByteDance Ltd., which owns the popular app.
The White House and the Treasury Department declined to comment.
China accuses U.S. of spreading disinformation and suppressing TikTok
March 16, 2023
00:39
In a statement, a TikTok spokesperson said: "If protecting national security is the objective, divestment doesn't solve the problem: a change in ownership would not impose any new restrictions on data flows or access. The best way to address concerns about national security is with the transparent, U.S.-based protection of U.S. user data and systems, with robust third-party monitoring, vetting, and verification, which we are already implementing."
Any divestiture by ByteDance would have to be approved by the Chinese government.
A Chinese Foreign Ministry spokesperson said Thursday that the U.S. had failed to provide any evidence that TikTok poses a threat to its national security.
"The U.S. side should stop spreading false information on the issue of data security, stop unreasonably suppressing the enterprises concerned, and provide an open, fair, just and nondiscriminatory business environment for enterprises of all countries to invest and operate in the U.S.," Wang Wenbin said at a regular news briefing.
Brooke Oberwetter, a spokesperson for TikTok, told NBC News last week that the Biden administration already has the power to oversee the app through the Committee on Foreign Investment in the United States, which is run by the Treasury Department and reviews foreign investments for national security concerns.
News of the administration's demand comes a week after the White House endorsed a bipartisan bill in Congress that would permit the federal government to regulate and even ban technology produced abroad, including TikTok.
TikTok's chief executive, Shou Zi Chew, is set to testify before Congress next week.
At the end of December, Biden signed into law legislation that prohibits TikTok on government devices.
Republicans have repeatedly criticized the Biden administration's handling of security concerns surrounding TikTok. Those criticisms grew louder last month when some GOP critics attempted to tie the app to the suspected Chinese spy balloon that made its way across the U.S.
Opponents of a potential TikTok ban have countered that barring the app from U.S. phones is not a comprehensive solution to data security concerns.
Source: https://www.nbcnews.com/politics/politics-news/us-tells-tiktoks-chinese-owners-sell-face-possible-ban-rcna75203
Related Posts