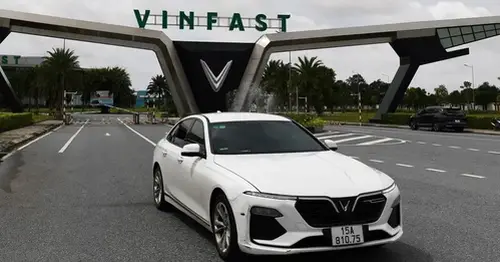 Vietnamese EV maker VinFast is now worth more than Ford and GM after Nasdaq debut
VinFast's shares jumped after its U.S. trading debut, vaulting its total market value past some of the world's largest automakers such as Ford, GM, BMW and Volkswagen.
On Tuesday, the Vietnamese electric vehicle maker listed on Nasdaq following the completion of its merger with the U.S.-listed special purpose acquisition company Black Spade Acquisition. A SPAC is a shell company that raises capital through an initial public offering for the purpose of acquiring an existing operating company.
Shares of VinFast closed at $37.06 on Tuesday — 270% higher than Black Spade Acquisition's IPO price of $10 and 68% higher than its Tuesday opening price of $22. Black Spade Acquisition went public in 2021.
VinFast shares were down 10% ahead of the open Wednesday.
Following the market debut, VinFast is now worth $85 billion, according to CNBC calculations. The SPAC merger previously valued VinFast at approximately $23 billion, according to a June filing with the U.S. securities regulator.
Meanwhile, BMW and Volkswagen are both worth around $69 billion, according to Refinitiv data, with Ford at $48 billion and GM at $46 billion.
By market capitalization, Tesla is still the world's largest automaker at $739 billion and Chinese rival BYD is in fourth place with a $93 billion valuation.
VinFast is the automaking unit of Vietnamese conglomerate Vingroup and was founded in 2017.
SPAC is 'just a way for us to get listed'
Analysts have previously said that SPAC shares are extremely volatile due to their speculative nature. Due to macroeconomic headwinds, many sponsors have been forced to scrap their proposed deals, sometimes even before the SPACs have been listed.
"We were ready to do a traditional IPO. We pursued the path for almost two years, but the markets have been challenging so we decided to decouple the listing from the fundraising. We got the financial backing from our parent company and we went ahead with the listing by way of SPAC," VinFast CEO Le Thi Thu Thuy said in a CNBC interview on Tuesday.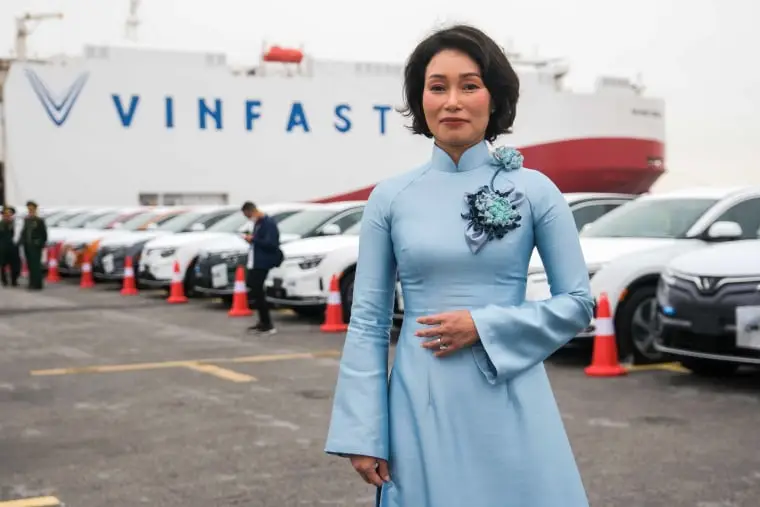 According to Vingroup, VinFast received a $2.5 billion boost in April from Vingroup and Vingroup's chairman, Pham Nhat Vuong, to fund its global expansion.
When asked about the firm's decision to list via a SPAC in unfavorable market conditions, Le said that it was "just a way" to get listed.
"You saw how the market reacted when we opened today, right? I think it's just a way for us to get listed in the U.S. We didn't think of the reputation of SPACs," said Le.
VinFast's U.S. expansion has faced hurdles, including delayed deliveries to its first customers due to a software issue.
The company, which has yet to make a profit, eventually delivered those vehicles to its first U.S. buyers in March, a few months after its December target.
VinFast is building a factory in North Carolina to compete with EV makers Tesla and BYD in the U.S. market, as well as traditional automakers increasingly focusing on hybrids and EVs. The automaker said that the facility can produce up to 150,000 vehicles a year in the first phase.
The factory is expected to start operations in 2025 — a year later than its initial target of 2024.
In response to how VinFast plans to compete with the big players in a competitive market like the U.S., Le said that there is enough market share for each player.
Source: https://www.nbcnews.com/news/world/vietnamese-ev-maker-vinfast-now-ford-gm-nasdaq-debut-rcna100350
Related Posts