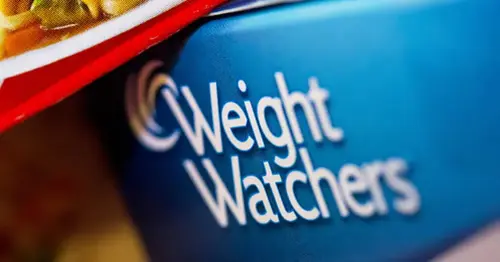 WeightWatchers buys health platform Sequence, facilitating access to Ozempic and Wegovy
WeightWatchers has taken a major step into the worlds of telehealth and medication-based obesity treatment, announcing its acquisition of the digital health company Sequence.
Sequence, which describes itself as a "weight loss program," offers its monthly subscribers telehealth consultations with clinicians, fitness coaching, access to dietitians and, in some cases, prescriptions for drugs, including the popular diabetes and obesity medications Ozempic and Wegovy.
With Sequence in the fold, WeightWatchers will be able to expand beyond traditional diet and behavior-based regimens for weight loss.
In revealing the $132 million purchase Monday, the company's leaders said they plan to tailor its "nutrition and behavior-change" programs to work in concert with the dispensing of medication.
Gary Foster, WeightWatchers' chief scientific officer, said in a statement that the company intends to "provide the support needed to help people build livable healthy habits for the long term and manage the dietary-induced side effects often felt while taking chronic weight management medications."
Ozempic and Wegovy are the brand names for different doses of semaglutide, a medication that can lower blood sugar levels and suppress the appetite.
Ozempic is approved to treat Type 2 diabetes in adults, while Wegovy is approved for weight loss in two groups: those 12 and older with obesity and adults who are overweight and also have least one weight-related health condition, such as high blood pressure or cholesterol.
Both medications have soared in popularity over the last year.
Prescriptions for Wegovy were 732% higher in January and February than during the same months last year, according to the drug discount company SingleCare, and Ozempic prescriptions were 273% higher.
The purchase of Sequence enables WeightWatchers to incorporate access to the blockbuster drugs as part of its offerings.
Dr. Fatima Stanford, an obesity medicine specialist at Massachusetts General Hospital, said she'd welcome any shifts in weight-loss programs that facilitate more "comprehensive strategies."
Typical doctor-patient chats about obesity have followed a predictable pattern, Stanford said: "'Hey, you know what you should do: Eat less and exercise more.' And then the patient does that, comes back six months later and is about the same."
Although lifestyle changes aren't ineffective, she added, "unfortunately the brain has hormones that bring you back to normal."
Stanford said that given that, she doesn't fear an overreliance on prescriptions like Ozempic and Wegovy and instead thinks such treatments can push more patients toward healthier lifestyles.
Weight loss brought on by these medications can prompt patients "to be more active," she said, because doing so "feels a bit more effortless."
WeightWatchers, formally known WW International Inc., traded at more than $100 a share five years ago but closed at just $4.25 a share Friday. It closed at $6.93 on Tuesday after the news of its Sequence purchase.
In a statement, Sequence's co-founders and medical director told customers that joining forces with WeightWatchers will enable both companies to "continue to fulfill our joint mission of livable, sustainable, science-backed weight management."
The statement also reassured subscribers that "nothing is changing about the Sequence program," which costs $99 a month.
Source: https://www.nbcnews.com/news/us-news/weightwatchers-buys-telehealth-platform-sequence-ozempic-wegovy-rcna73753
Related Posts