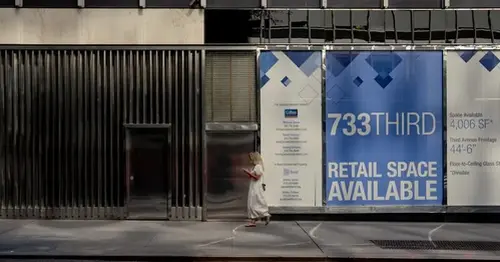 Why there are there so many empty office buildings in your city right now
America's downtowns are in the doldrums.
As the Covid-19 pandemic began to fade and the U.S. economy began to boom, there was hope that a wave of return-to-office announcements would quickly revive downtown metropolitan centers that were hit hard by lockdowns. That hope even extended to some business centers that had never fully recovered from the great financial crisis of 2007-2008.
But the post-pandemic office revival appears to have plateaued, leaving cities with millions of square feet of unused commercial space.
Meanwhile, other "urban-esque" neighborhoods have sprung up — sometimes far from the traditional central business district — as most vibrant parts of many metropolitan economies.
"We have a big mismatch of space between what tenants want and what's available," said Phil Ryan, a director in the City Futures, Global Insight practice at the JLL real estate company.
"We have a huge undersupply of quality office space that's hindering the return to work."
Empty offices abound
Nationally, office real estate vacancies stand at 12.8%, the highest percentage since the Great Recession, according to data from CoStar, a commercial property information company. Other data shows it's even higher — as high as 20%, according to JLL.
And it's the largest cities with the biggest problems. In New York's Manhattan, office vacancies are at a record high, Bloomberg reported last week, even as new properties come online, adding even more space to the struggling market. And in Los Angeles and Chicago, office vacancies sat at 22.5% as of the fourth quarter of 2022.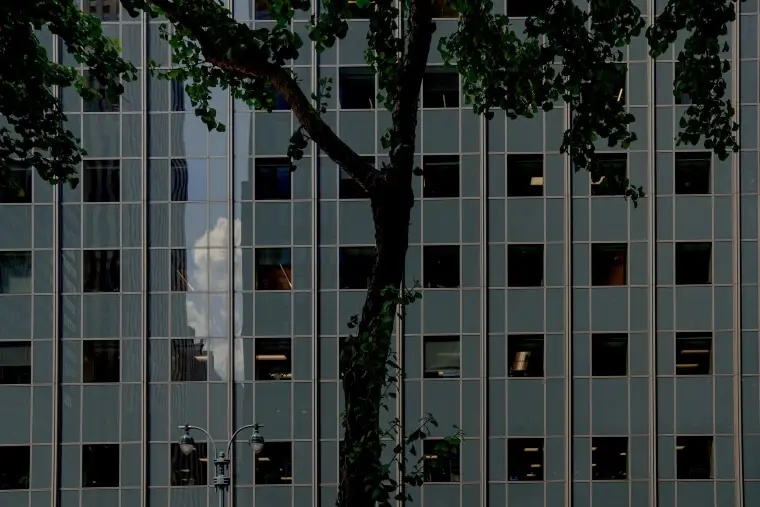 There are even more empty offices in San Francisco where vacancies stand at 25.1%, according to JLL. In a separate March 24 report showing which metro areas had office properties that were most at risk of default, the commercial real estate analytics group Trepp found that tech hubs were highly vulnerable. They have the highest risk rating at 5.9 on a nine-point scale.
Certain city ZIP codes, like the one encompassing San Francisco's Embarcadero and nearby financial district, have even higher risk ratings, suggesting defaults could be imminent.
These neighborhoods are plagued with aging office properties and outdated amenities from bygone eras, JLL's Ryan said. He estimated that in U.S. cities, 70% of properties in downtown cores were built 30 years ago. For places like Manhattan and San Francisco, that number rises to 90%.
"These are some of the oldest institutional-grade office stock in the world," Ryan said.
A property's financial distress may not immediately affect the building's tenants, including any retail that might be at the street level. But it often leads to a chain of ownership that can ultimately affect the urban cityscape. in part by incentivizing owners to cut their losses in the short term rather than focus on long-term investment in the property, said Matt Anderson, a managing director at Trepp.
"For a tenant, they typically prefer a long-term owner to be in place," Anderson said. "They'll come in and maintain the property and do whatever long-term fixes are needed. A short-term owner is going to be less incentivized to do that."
Large volumes of office space are still technically leased, Anderson said, but many companies are not fully using them. And when those leases come up for renewal, many tenants will decide they are only using a fraction of what they need.
"As that builds up across lots of tenants, it results in a contraction in demand for office space," Anderson said.
And when the demand for office space goes down, so does demand for the shops and restaurants that depend on office workers to show up and spend money, he said. Trepp estimates national business volume is just 60% of what it was before the pandemic.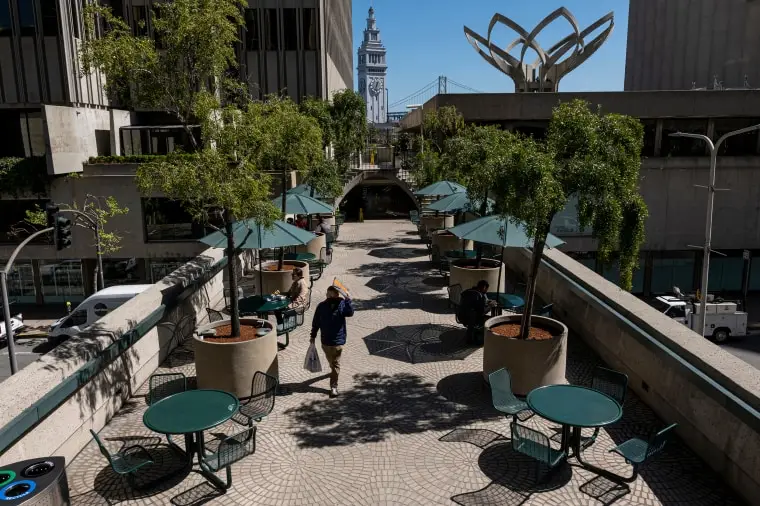 "That's leading to pressures on retailers that depend on office workers going out and spending or buying lunch or dinner," Anderson said. "So we've seen an uptick in delinquencies for both office space and retail."
Rise of the new downtown
Despite these weaknesses, the office is not dead, said Tom LaSalvia, senior economist at Moody's analytics. Instead, we are in what LaSalvia called a "trial-and-error" period for companies looking to determine how best to position their white-collar employees for success.
"We do believe there's a place for office in this new world," LaSalvia said.
At the same time, there will be clear winners and losers. On that front, the lower-quality older properties and corporate office parks are the most vulnerable.
"Newer generations of workers are looking for something a bit more; something to entice them to come to the office," LaSalvia said.
He said certain suburban markets were more resilient right now, as well as office properties in small-city downtowns and locations that are near public transit. He cited the New York Tri-State region suburb of Montclair, New Jersey, and the Chicago suburb of Naperville as thriving hubs in metro areas that are otherwise stagnant or declining.
Ryan, of JLL, also put Miami's Wynwood arts district and Culver City in the Los Angeles area as examples of "urban nodes" with successful mixed-use real estate that are seeing stronger demand.
Source: https://www.nbcnews.com/business/economy/empty-office-buildings-downtown-what-happened-rcna77443
Related Posts